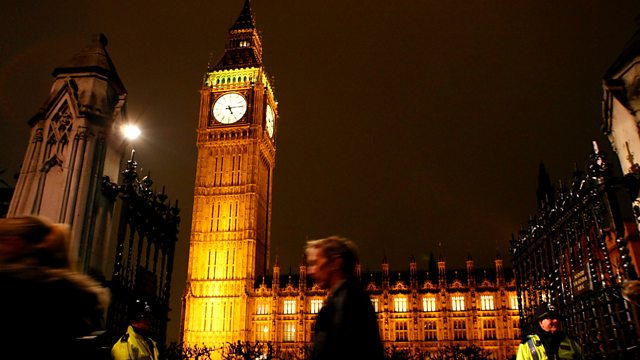 05/02/2014
Does the Conservative Party have a problem with women? And should the Government be criticised for its handling of the flooding crisis in the West Country? Two issues that confronted David Cameron at Prime Minister's Question time. Sean Curran follows the robust exchanges in the Commons.
Also on the programme:
* Peers debate the laws regarding the sale of tobacco products to young people.
* Reaction to the boss of BP's comments about the 'uncertainty' of Scottish independence.
* The latest arguments over the future of the health service in England.
Last on