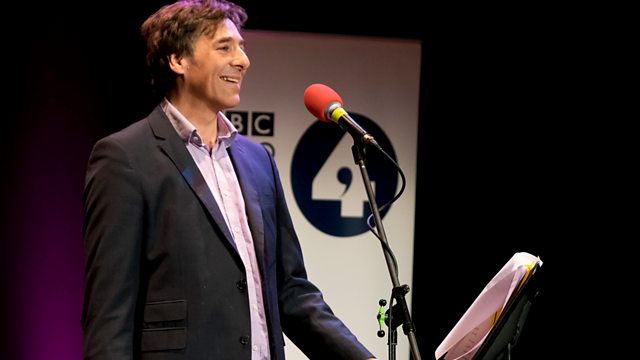 Mark Steel returns to Radio 4 for a fifth series of the award winning show that travels around the country, researching the history, heritage and culture of six towns that have nothing in common but their uniqueness, and does a bespoke evening of comedy in each one.
As every high street slowly morphs into a replica of the next, Mark Steel's in Town celebrates the parochial, the local and the unusual. From Corby's rivalry with Kettering to the word you can't say in Portland, the show has taken in the idiosyncrasies of towns up and down the country, from Kirkwall to Penzance, from Holyhead to Bungay.
This edition comes from Birkenhead, Wirral, where the landscape may be dominated by the shipyard but the local life has also included monks, a "Bantam Army", one of the quirkiest bands in the country, and a pub inside a barbershop. You will also find out why this edition of Mark Steel's In Town was probably the inspiration for Woody Allen's Manhattan.
Written and performed by ... Mark Steel
Additional material by ... Pete Sinclair
Production co-ordinator ... Trudi Stevens
Producer ... Ed Morrish.
On radio
Credits
| Role | Contributor |
| --- | --- |
| Performer | Mark Steel |
| Writer | Mark Steel |
| Writer | Pete Sinclair |
| Producer | Ed Morrish |