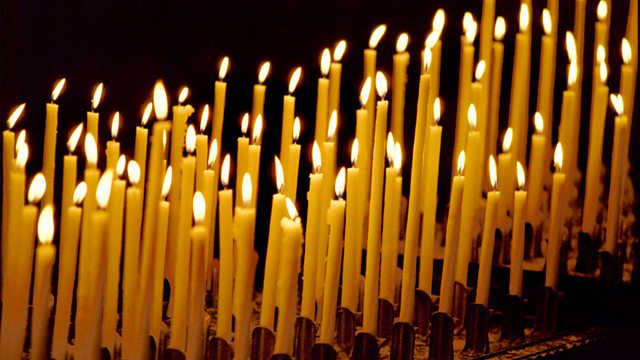 05/02/2014
A spiritual comment and prayer to begin the day with the Rev'd Sharon Grenham-Toze.
Last on
The Reverend Sharon Grenham-Toze
Good morning
Today is my grown up daughter's birthday, so she's very much on my mind this morning. Later this week she leaves for Beijing on a 3 month secondment for work. When she was much younger, and away from me for any reason we used to joke about the 'stretchy glue' that bound us together however far apart we might be. I think the next few months will test the elasticity of that bond!
I have several friends whose children live on the other side of the world. And many of us know what it's like to be separated from our kids as a result of divorce. It's nearly always hard, for parents and offspring, but I'll never forget what my then mother-in-law said to me on the day my daughter was born. 'Remember' she said 'that this child doesn't belong to you – she's an individual in her own right. Your job is to love her and care for her, but it's also to help her to separate from you one day.'
One of the greatest gifts we can give our children is the ability to look after themselves, to negotiate the world with confidence, and to teach them that successful relationships are about helping one another, inter-dependence, rather than expecting someone else to meet our every need.
Gradually learning to step back is a vital part of loving parenthood, whether it involves waving our child off at the airport, co-operating with the ex over contact arrangements, or maybe letting our kids make their own mistakes without immediately rushing in.
And so God who is Mother and Father to us all, we entrust our children to you. May we also understand that, even when we fear you are far away, your bond with us, your children, is never broken. Amen.