Beth Chatto special on her pioneering ecological approach to gardening.
Women And Homophobia In Russia

Later this week the world's eyes will be on Russia for the opening of the Winter Olympics - and many are planning protests against the treatment of Russia's Lesbian, Gay, Bisexual and Transgender citizens. The organisation Human Rights Watch in Moscow has found that since federal laws were passed six months ago banning the promotion of homosexuality to minors, violence and abuse of homosexuals has increased dramatically. Liz MacKean has made a new documentary called Hunted, exploring the terror that gay people in Russia are feeling, and has made some disturbing discoveries: a vigilante gang, led by a woman, which targets homosexual men through personal ads; a heterosexual teacher who refuses to abide by the propaganda laws; and a lesbian couple who are afraid their children may be taken into care because of their sexuality. Liz MacKean, and also Tanya Cooper, Researcher for Human Rights Watch in Moscow, join Jane to explain how the situation is particularly affecting women.

 

Hunted is on Channel4's Dispatches this Wednesday 5 Feb at 10pm

Women's Hour Collection – Gardener Beth Chatto

In 2008, Beth Chatto - one of the most influential gardeners in Britain – was interviewed by former Woman's Hour presenter Martha Kearney at her gardens in Elmstead Market, Essex. In the interview, which is now part of the Woman's Hour Collection, we hear how she created one of Britain's best loved gardens from a patch of wasteland at the back of her husband's fruit farm. And as a new exhibition opens at London's Garden Museum exploring the link between gardens and fashion, Curator Nicola Shulman joins Jane in the studio to discuss the relationship between the two.

 

The exhibition Fashion & Gardens: Spring/Summer - Autumn/Winter is at the Garden Museum in London from 7 February until 22 April.

Breast Cancer And Women Over 70

As part of their Be Clear On Cancer Campaign, Public Health England have just launched a drive to raise awareness amongst older women about the increased risk they face of getting breast cancer. Around 13 500 women over 70 are diagnosed with the disease every year. Jane Garvey is joined by Dr Maureen Baker, Chair of the Royal College of General Practitioners, and by Baroness Dyleth Morgan, Chief Executive of the Breast Cancer Campaign, to talk about why women of this age are more likely to delay going to their GP.

Fictional Couples: Happy Ever After?

JK Rowling has admitted that the relationship between Hermione and Ron in the Harry Potter series would have ended up in relationship counselling, and wonders whether Ron would really have been able to make Hermione happy.  Were you one of the many readers Rowling suspected felt the same way?  Which fictional couples would survive beyond the last page of a book, and which are doomed to fail?  We talk to author Jojo Moyes and to writer and playwright Samantha Ellis.
Credits
Presenter

Jane Garvey
Producer

Lucinda Montefiore
Interviewed Guest

Liz MacKean
Interviewed Guest

Tanya Cooper
Interviewed Guest

Beth Chatto
Interviewed Guest

Nicola Shulman
Interviewed Guest

Jojo Moyes
Interviewed Guest

Samantha Ellis
Interviewed Guest

Maureen Baker
Interviewed Guest

Delyth Morgan
Woman's Hour Power List 2014 – Game Changers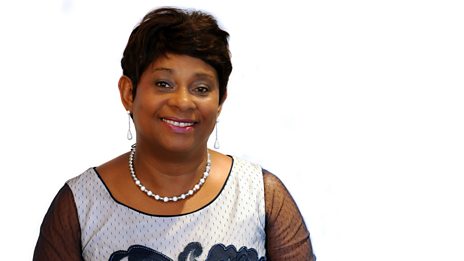 Doreen Lawrence is named number one game changer.
Woman's Hour Takeover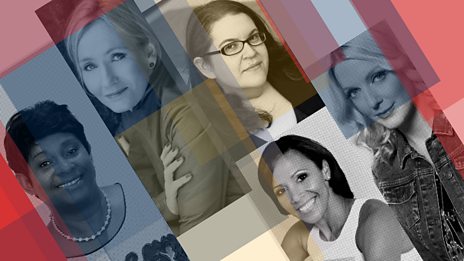 Five remarkable women take over Woman's Hour for one week.
Podcasts
Discover cooking techniques and tips to help you perfect your cooking know-how. Jenni Murray and…

Which ten women in the UK have done most to game-change the way power operates in the UK, whether in…

Woman's Hour brings you the big celebrity names and leading women in the news, with subjects ranging…