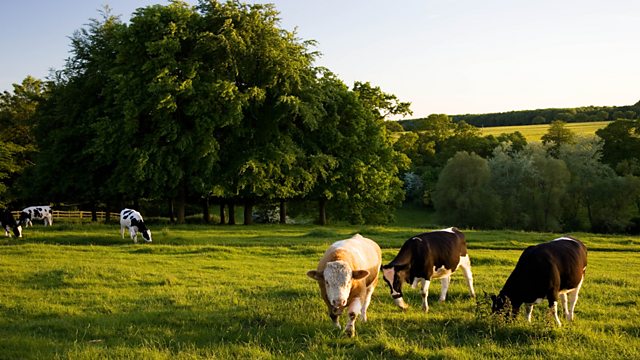 Floods, farming and wildlife
The RSPB is asking dairy farmers in the Somerset Levels to consider switching to other less intensive methods of farming, in order to better manage the landscape in the future. It comes as some farms in the low-lying areas of the Levels face a fifth week underwater. The RSPB says that that a transition from dairy to alternative farming could benefit wildlife, whilst helping to combat future flooding. However, the NFU in the South West says that dairying on the Levels is here to stay. Ian Johnson tells Anna Hill that farming is at the heart of the Levels' future, and says abandoning dairying wouldn't just be bad for farmers, but would also damage local communities.
As the latest reforms to the Common Agricultural Policy are gradually put into place, attention is now turning to how agri-environmental schemes will work in practice. In England, Defra will soon launch its plans for a new environmental land management scheme to replace the current stewardship schemes. We hear from the Wildlife Trusts about how they see the system working.
And as part of our week on farm wildlife, we take a look at how farmers in Wales are using the Glastir scheme. This agri-environment scheme allows farmers to choose the wildlife projects they undertake using a points-based system.
Presented by Anna Hill and produced by Jules Benham.
Last on
Eight things we've learned from 80 years of Farming Today