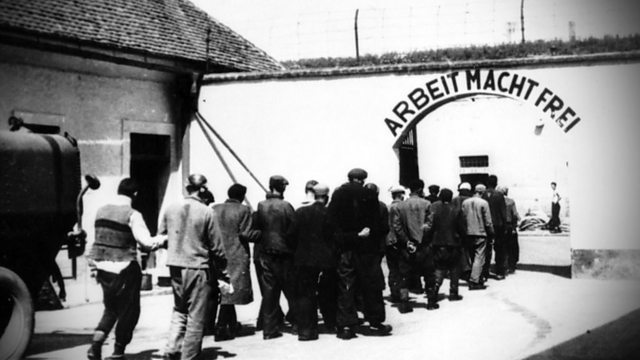 Remembering the Holocaust: Defiant Requiem
In 1944, at the Nazi concentration camp of Terezin, the imprisoned Czech conductor Rafael Schachter formed a choir of 150 of his fellow Jewish prisoners to brazenly perform Verdi's Requiem before the very Nazis who had condemned them to death.
Transcending the horrors around them, night after night they rehearsed in a dark, mouldy and suffocating cellar, with a broken piano. In a calm message of defiance, each time a choir member was murdered by the SS, a new singer would replace them. The final performance took place in front of the camp's Nazi brass, visiting high-ranking SS officers from Berlin and gullible Red Cross inspectors brought in to verify that the prisoners were being well treated.
This film features surviving Nazi propaganda footage of Terezin as it was perversely stage-managed during a Red Cross inspection visit to appear like an attractive Jewish commune. Shortly after the performance, both Schachter and most of his choir would be sent to Auschwitz. But through the transformation of Verdi's music into a proclamation of their unbroken spirit and warning of God's coming wrath against their captors, the prisoners had been able to sing to their captors what they dared not say.
For over ten years, distinguished American conductor Murry Sidlin, who found out about the choir in the 1990s, dreamed of bringing the Requiem back to Terezin. Now, through soaring concert footage, powerful survivor recollections, cinematic dramatizations and evocative animation, their heartbreaking story is brought to life.
Credits
| Role | Contributor |
| --- | --- |
| Director | Doug Shultz |