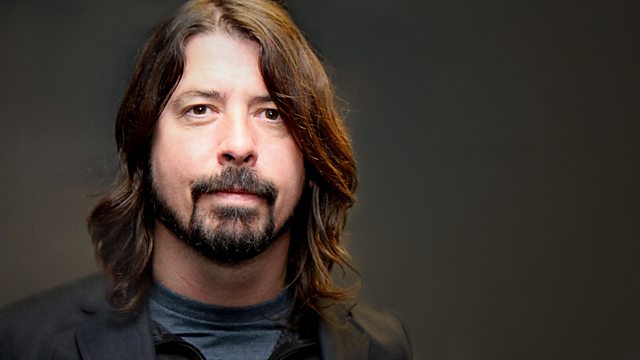 Sound City
Documentary produced and directed by rock superstar Dave Grohl (who also appears in the film) in which he uncovers stories about the Los Angeles studio Sound City, where some of the greatest rock albums of all time were perfected and recorded.
Sound City was state of the art when it opened in 1969, featuring a legendary Neve recording console. Through interviews with the musicians and producers who have worked at the studio over the years, the film uncovers and defines the intangible magic within those wires and walls that was responsible for such an incredible history of contemporary music.
For over four decades, it was the birthplace of some of the world's most treasured music, including Nirvana's Nevermind, Neil Young's After the Gold Rush, Tom Petty's Damn the Torpedoes, Fleetwood Mac's eponymous album and Johnny Cash's Unchained, to name just a few.
Grohl discovers the stories of the iconic bands that recorded there. We learn how Mick Fleetwood met Stevie Nicks and Lindsey Buckingham at Sound City, leading to them joining Fleetwood Mac, and discover why musicians and producers such as Butch Vig, Frank Black, Trent Reznor and Lars Ulrich all chose to work in its analogue environment over newer, more state-of-the-art studios. Grohl also tracks the growth of digital music and the inevitable death of analogue recording, which changed the industry and Sound City forever.
The story of Sound City is an integral part of the personal story of Dave Grohl, whose music was forever influenced by those who once recorded in Studio A and left their mark in the form of the many platinum records hanging on the walls within. He completes the film by bringing some of the great names together at his Studio 606 to record a new album on the original Sound City Neve console, culminating in new performances from Rick Springfield, Stevie Nicks, Lee Ving, Josh Homme, Trent Reznor, Krist Novoselic and Sir Paul McCartney.
Featuring contributions from Neil Young, Tom Petty, Stevie Nicks, Trent Reznor, Rick Rubin, Mick Fleetwood, Lars Ulrich, John Fogerty, Jim Keltner, Rick Springfield, Josh Homme, Frank Black, Barry Manilow, Lindsey Buckingham, Lee Ving, Pat Smear and Krist Novoselic.
Credits
| Role | Contributor |
| --- | --- |
| Producer | Dave Grohl |
| Director | Dave Grohl |
| Producer | John Ramsay |
| Producer | James A Rota |
| Executive Producer | John Silva |
| Executive Producer | John Cutliffe |
| Executive Producer | Gaby Skolnek |
| Executive Producer | Kristen Welsh |