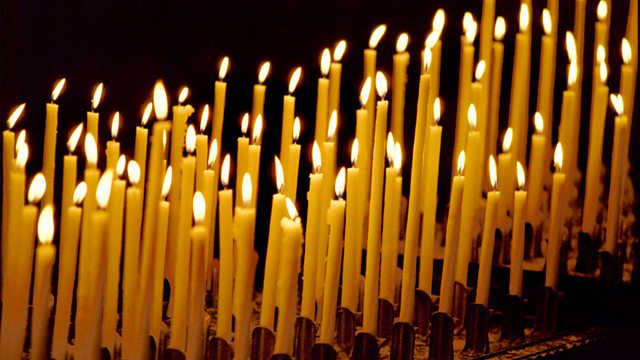 31/01/2014
A spiritual comment and prayer to begin the day with Rabbi Y Y Rubinstein.
Last on
Rabbi Y Y Rubinstein
Good morning. One of my favourite photographs was taken in this very BBC building in Media City in Salford. Downstairs, in the foyer sits a blue police telephone box or as you probably know it, a "Tardis". In case you ever wondered what that stands for by the way, the answer is, "Time and relative dimension in space." You know... Dr Who's time machine!
This summer I spent two weeks speaking at Synagogues all over London and it was a very Tardis-like experience.
I was the official Jewish students Chaplain for the North West of England serving fourteen Universities. As I moved from synagogue to synagogue, ex-students appeared in front of me as though they had just stepped out from that famous, Blue Police Phone Box.
And it's a funny thing, but over those twenty two years, I discovered that no matter what degree or course my students got their qualifications in, whenever I met them ten years or so later, very few actually made the subject they studied into their careers.
A Mathematician became a stand-up comedian... a musician ran a charity to lend medical equipment to sick people. I even had one student who got a PhD in philosophy, who became a police sergeant!
Life likes to have its little joke: "If you want to make G-d laugh...tell Him your plans!"
One of my great teachers once told me something his father who was a Rabbi used to say, which I have tried my best to make a part of who and what I am, "It doesn't matter what anyone else says or does. As long as I can look at myself in the in the mirror and say I was a decent person, I did the right thing."
So... Almighty, as life likes to have its little joke and things rarely turn out the way we thought they would, help us to be able to say those words and know that they are true so whatever happens or comes along, it's we that will have the last laugh.