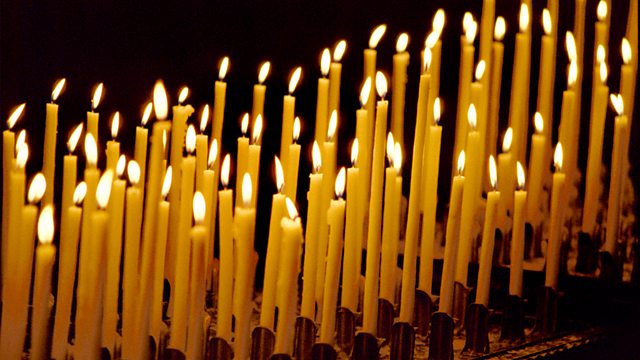 29/01/2014
A spiritual comment and prayer to begin the day with Rabbi Y Y Rubinstein.
Last on
Rabbi Y Y Rubinstein
Good Morning! In November I received a very exciting invitation to come and speak in Edmonton Alberta in the west of Canada. The fellow who called to invite me explained proudly that Edmonton is the most northerly city in North America. Somehow, I did not combine those two facts, "Most northerly city in North America" and the month he wanted me to come, "N-o-v-e-m-b-e-r". It gets cold in the winter in Edmonton, very, very cold; as cold as – 20 Centigrade! That's Siberia cold.
And research shows that cities in locations with few daylight hours and long dark winter nights as having very high incidents of alcoholism and depression.
Well, there is a Jewish festival that falls in the month of January where, days are short and grey and as my Scottish Granny used to say, "Dreich" or wet and damp. The festival is called Tu B'Shevat, the fifteenth of the Hebrew month of Shevat, but it has another name: "The new year of trees."
Although you can't see it, January is the time of the year that sap begins to rise through in what looks dead and barren wood to prepare a new season of growth. In only a few weeks later, buds and new life make themselves visible.
There have been times in my life which have caused me to feel cold and depressed, my own personal Siberia, plans failed to materialise, promises made were not kept, trusted friends let me down. Sometimes winds have blown very cold indeed.
But not every failed plan or broken promise turned out badly in the end. That's why there should be a celebration for the new year of the trees, there is a message of encouragement. G-d remind me of the promise in those branches when my own life grows cold and that a new beginning and warmer days may only be a short time away.