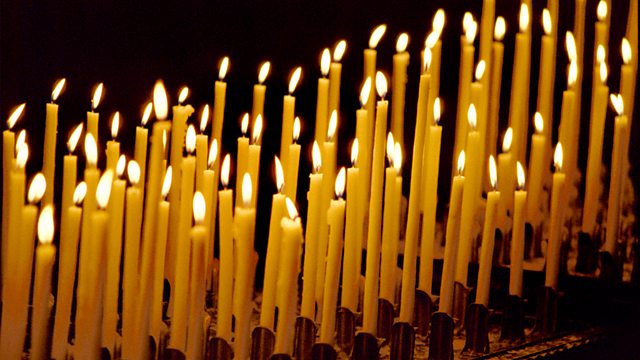 27/01/2014
A spiritual comment and prayer to begin the day with Rabbi Y Y Rubinstein.
Last on
Rabbi Y Y Rubinstein
Good Morning... If you are Jewish, then today is a sombre day; actually...if you are a human being, of any colour, creed or belief then today is a sombre day. National Holocaust Memorial Day was established so all of us Jewish or not, could recall something that happened that was never supposed to happen again. The Nazis and their allies systematically set out to eradicate completely an entire people; the Jewish people. There is a famous picture from the Holocaust of a German soldier aiming his rifle at a mother who is running from him carrying her baby in her arms. He shot and killed them both.  And that soldier sent it home to his mother; sure that it would make her proud of her son. How do human beings come to hate other human beings so much that a son could send such a picture proudly home to his mother?    <?xml:namespace prefix = o ns = "urn:schemas-microsoft-com:office:office" />
The Commandant of one of the Nazis death camps was asked why the Jews, who were going to be killed anyway, were starved and reduced to human skeletons. He replied, "To condition those who had to carry out the policy, to make it possible for them to do what they had to do!"
That is how human beings can come to hate other human beings so much that they could want to destroy an entire people. You have to see others as being not like  you, by colour or creed or belief.
Perhaps those first words from the Bible, "Let Us make man" offer the cure for the roots of  such hate. Maybe that is what we should recall on this sombre day; God made all of us... but WE have to be part of that process.  Let's pray, G-d helps us make sure we see others, man or woman of different colour or creed as just like us, made by You.