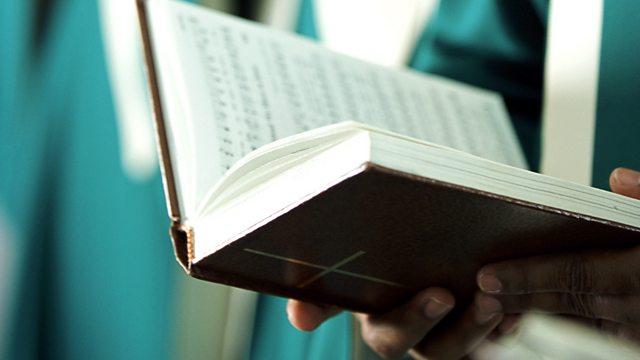 27/01/2014
A space for spiritual reflection with a bible reading, prayer and a range of Christian music.
Theme: A week of journeys
Led by Michael Wakelin.
The God of Abraham praise (Leoni)
Isaiah 49: 14-22
I will lift up mine eyes (Mawby)
Jesus, Lord, we look to Thee (Tunbridge)
With the Choristers of Chester Cathedral
Director of Music: Philip Rushforth.
Organist: Benjamin Chewter.
This morning the service comes live from Emmanuel Church Didsbury, the home of the Daily Service.
Last on