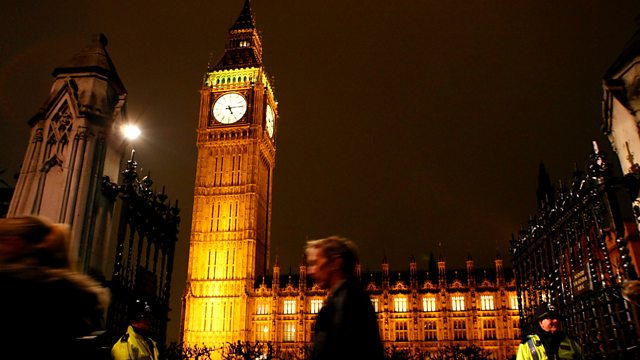 29/01/2014
The Prime Minister attacks Labour party plans to bring back the 50 pence top rate of tax saying it will costs jobs.
But David Cameron refuses three times to rule out cutting the top rate to 40 pence when pressed by Ed Miliband.
The Home Secretary tells MPs that the UK will take in hundreds of "vulnerable" Syrian refugees. Labour says ministers have "bowed" to pressure.
Peers vote on a Labour demand for smoking in cars to be banned when children are present.
MPs investigate the educational under-achievement of some white working-class children.
And the Justice Secretary faces questions about the EU Charter of Fundamental Rights.
Susan Hulme and team report on today's events in Parliament.
Last on