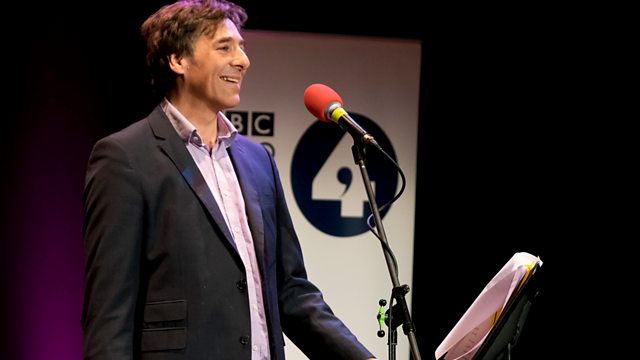 Mark Steel returns to Radio 4 for a fifth series of the award winning show that travels around the country, researching the history, heritage and culture of six towns that have nothing in common but their uniqueness, and does a bespoke evening of comedy in each one.
As every high street slowly morphs into a replica of the next, Mark Steel's in Town celebrates the parochial, the local and the unusual. From Corby's rivalry with Kettering to the word you can't say in Portland, the show has taken in the idiosyncrasies of towns up and down the country, from Kirkwall to Penzance, from Holyhead to Bungay.
This edition comes from Southall in Middlesex, which is also known as "little India" due to the large Asian community there. Mark tried the local food - Jalebi, Paan, Pakora - that can seem alien to someone who grew up in 1960s Kent. The twin landmarks of Heathrow Airport and the Sikh temple dominate the area, with the latter proving more popular as Mark also discusses football, astrology and bank openings.
Written and performed by ... Mark Steel
Additional material by ... Pete Sinclair
Production co-ordinator ... Trudi Stevens
Producer ... Ed Morrish.
On radio
Credits
| Role | Contributor |
| --- | --- |
| Presenter | Mark Steel |
| Producer | Ed Morrish |
| Writer | Mark Steel |
| Writer | Pete Sinclair |