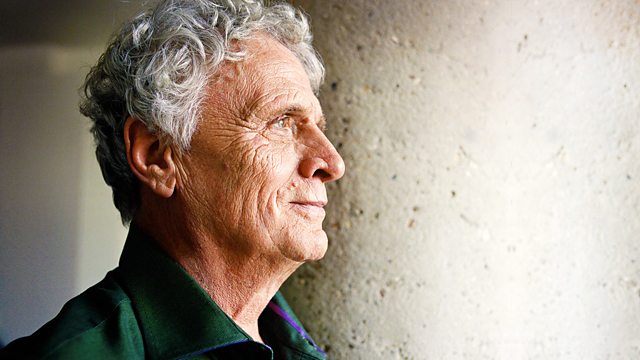 Prostitution in the Community; Drinking and Moderation
Listen in pop-out player
Prostitution in the community: The criminologist, Sarah Kingston, discusses her study of the impact of sex work on local residents and businesses. Policies restricting sex work are often based on assumptions about the alleged negative effects of commercial sex on everyday lives. This is the first comprehensive text to examine the empirical basis of this assumption. How do neighbourhoods react to the presence of prostitutes and male clients in their areas? Do stereotypes of stigma and deviance mean that residents will always wish to move this 'problem' elsewhere.
Also, the sociologist, Henry Yeomans, charts the fluid, ever changing definitions of 'moderate' alcohol consumption.
Producer: Jayne Egerton.
Last on
Sarah Kingston
Senior Lecturer in Criminology at Leeds Metropolitan University
Find out more about Dr Sarah Kingston
Prostitution in the Community: Attitudes, Action and Resistance
publisher: Routledge
ISBN-10: 0415688671
ISBN-13: 978-0415688673
Henry Yeomans
Lecturer in Criminology and Criminal Justice at the University of Leeds
Find out more about Dr Henry Yeomans
Abstract: Blurred visions: experts, evidence and the promotion of moderate drinking
The Sociological Review
Special Issue: Sociological Review Monograph Series: Sociologies of moderation: problems of democracy, expertise and the media
by Alexander Thomas T. Smith and John Holmwood
Volume 61, Issue Supplement S2, pages 58–78, December 2013
DOI: 10.1111/1467-954X.12100

Alcohol and moral regulations: Public Attitudes, Spirited Measures and Victorian Hangovers
Publisher: Policy Press (18 Jun 2014)
ISBN-10: 1447309936
ISBN-13: 978-1447309932
Ethnography Award
Thank you for all your entries.  
These are now being reviewed by the judges for the Award, Professor Dick Hobbs, Professor Henrietta Moore, Dr Louise Westmarland, Professor Bev Skeggs. The Chair is Professor Laurie Taylor. (Please do not contact any judges directly).
The judges will be looking for work which displays flair, originality and clarity, alongside sound methodology. The work should make a significant contribution to knowledge and understanding in the relevant area of research.
The panel of judges will select six finalists, and from that shortlist the judges will select an overall winner who will be awarded a prize of £1000.
The finalists will be contacted by telephone early spring of 2014 and the winner of the Award will be announced at the BSA Annual Conference in April 2014.
Please see the Terms & Conditions for all the rules.