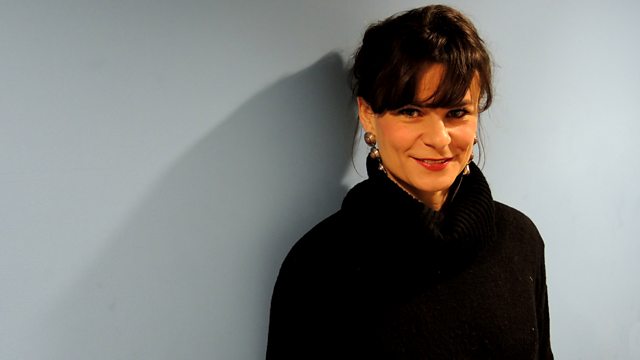 Gemma Arterton and Natalie Young
The former Bond actress Gemma Arterton chats to Claudia about starring in The Duchess of Malfi at the Globe's new candle-lit indoor theatre.
Author Natalie Young will explain just what inspired her to write a book called How To Eat Your Husband.
Plus the very latest film and book reviews with Robbie Collin and Alex Heminsley.
Last on
Natalie Young
Lots of people go through a divorce, but not everyone writes a book about going on to kill and eat their ex. That's exactly what author Natalie Young has done with her book Season To Taste or How To Eat Your Husband.
Season To Taste Or How To Eat Your Husband is out now.
Amanda Abbington
Amanda Abbington pulled off one of the biggest shocks in Sherlock when we found out that her character Mary Watson was in fact a trained killer!
Amanda is now starring as Miss Mardle in Mr Selfridge on ITV Sundays at 9pm
Gemma Arterton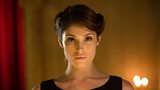 Actress Gemma Arterton is currently starring in the Duchess of Malfi.
The widowed Duchess of Malfi longs to marry her lover, the steward Antonio. But her rancorous brothers, Ferdinand and the Cardinal, are implacably opposed to the match. When their spy, Bosola, discovers that the Duchess has secretly married and carries Antonio's child, they exact a terrible and horrific revenge.
The Duchess of Malfi, starring Gemma Arterton is on at the Sam Wannaker Playhouse at the Globe Theatre in London until the 16th February.
(Photo Hugo Glendinning)
Robbie Collin with the film review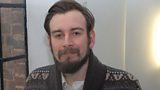 Lone Survivor
Director: Peter Berg
Cast: Mark Wahlberg, Ben Foster, Taylor Kitsch, Emile Hirsch, Eric Bana
Based on the failed June 28, 2005 mission "Operation Red Wings". Four members of SEAL Team 10 were tasked with the mission to capture or kill notorious Taliban leader Ahmad Shahd.
Lone Survivor is out now, rated 15.

That Awkward Moment
Director: Tom Gormican
Cast: Zac Efron, Imogen Poots, Michael B. Jordan, Miles Teller
Jason and Daniel are living a carefree single life in New York City when their best friend Mikey  learns his wife wants a divorce. In a show of support, the three longtime buddies promise each other that they will avoid commitment at all costs and stay single together, but their plans are derailed when Mikey starts to surreptitiously date his ex, and Jason and Daniel unexpectedly fall in love. Soon each man finds himself at the most crucial point in a relationship, a moment when "so…" becomes the most terrifying word in the English language.

That Awkward Moment is out now, rated 15
The Armstrong Lie  - documentary
In 2009 Alex Gibney was hired to make a film about Lance Armstrong's comeback to cycling. The project was shelved when the doping scandal erupted, and re-opened after Armstrong's confession. This film picks up in 2013 and presents a riveting, insider's view of the unravelling of one of the most extraordinary stories in the history of sports. As Lance Armstrong himself says: "I didn't live a lot of lies, but I lived one big one."
The Armstrong Lie is in cinemas now, rated 12A
DVD/Blu-ray: PRISONERS
Director: Denis Villeneuve 
Cast: Hugh Jackman, Jake Gyllenhaal, Terence Howard. 
When his daughter and her friend go missing, Keller Dover decides he must take matters into his own hands as Detective Loki and the police pursue multiple leads but come no closer to finding the missing girls. However, as the pressure mounts Keller s desperation increases and he is forced to take the law into his own hands - but just how far will he go to protect his family?
Prisoners is out on dvd/bluray on the 3rd February.
Alex Heminsley with the Book Review
Wake by Anna Hope
Five Days in November, 1920: As the body of the Unknown Soldier makes its way home from the fields of Northern France, three women are dealing with loss in their own way: Hettie, who dances for sixpence a waltz at the Hammersmith Palais; Evelyn, who toils at a job in the pensions office, and Ada, a housewife who is beset by visions of her dead son. One day a young man comes to her door. He carries with him a wartime mystery that will bind these women together and will both mend and tear their hearts. A portrait of three intertwining lives caught at the faultline between empire and modernity, Wake captures the beginnings of a new era, and the day the mood of the nation changed for ever.
Live at the Brixton Academy by Simon Parkes.
In 1982, aged twenty-three, Simon Parkes paid £1 for a virtually derelict building in Brixton. Over the next fifteen years he turned it into Britain's most iconic music venue. And now he's telling his story: full of fond - and wild - reminiscences of the famous musicians who played at the venue, including Robert Plant and Jimmy Page, Lou Reed, The Ramones, New Order, the Beastie Boys and The Smiths.
This is about one man's burning desire for success against the odds, his passion for live music and the excitement of those wilderness years, a far cry from the corporate world that controls the scene today. From rock-star debauchery and mixing it up with Brixton gangsters to putting on the first legal raves in the UK and countless backroom business deals, this is the story of how to succeed in business with no experience and fulfil your teenage fantasies.

Personal Pick:
The Cazalet Chronicles by Elizabeth Jane Howard.
Tracing the lives of three generations of the Cazalet family, the books are full of heartache, fear and loneliness as the three Cazalet brothers revisit their childhood home during the wartime period of 1937 to 1945. Vividly bringing this era to life, the books focus on the changes both in society and in the brothers' personal lives as family issues come to the fore... A fascinating saga for anyone interested in historical fiction