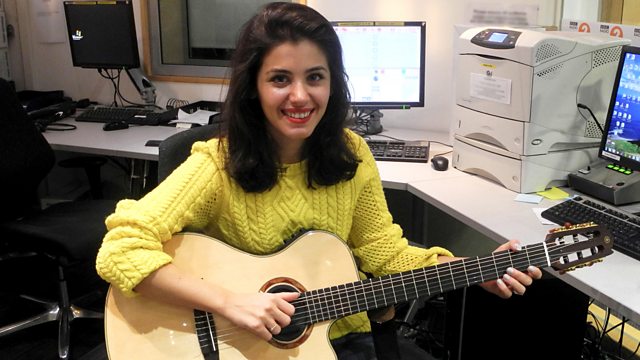 Wilman, Toseland, Melua and Frost
Chris and the gang get you ready for the weekend with Top Gear chief and boss of the biggest TV show in the world, Andy Wilman who pops by to tell us more about the shows new series (it's 21st by the way)...
Ex-World Superbike Champion and Mr Katie Melua, James Toseland, tells us about his transition from speed demon to songwriting...
Bringing us some magnificent music is the award-winning musician and Mrs James Toseland, Katie Melua, who sings the songs and tells us about her new tour...
And, comic actor Nick Frost dazzles us with his dancing shoes when he tells us all about his new movie, Cuban Fury...
Today's show is dedicated to anyone who is shovel ready...
And today's show is entitled: I'm not 100% sure what that means, but I like the sound of it.
Last on
Pause for Thought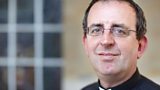 From Rev'd Richard Coles, cleric and broadcaster:
It's Panto Week in Finedon, where I'm parish priest, and while we're celebrating Candelmas in church, at our Temperance Theatre, it's Sleeping Beauty. It all began in the 1930s, when the Sunday School Entertainment Society put on Ali Baba, and since then, as January turns to February, the whole village has turned out, in the cast and chorus, in the orchestra, shifting scenery, sewing costumes; including, I might add, the Vicar. Anyone who caught my appearance as the Phantom dressed a purple ultra violet onesie during the act one finale of Snow White last year may very well still be in counselling, so I'm sorry about that. Sorry also for my guests letting everyone down by ignoring the ban on alcohol and smuggling in gin and tonics in water bottles which fluoresced in the ultraviolet scene and gave the game away. So I'm taking a break this year, along with my churchwarden Neil, whose work on a building site obliges him to hand over his size twelve stilettoes to another Dame.
It's Award Season in the entertainment industry, with BAFTAs and Grammies and the Oscars and the Oliviers all sprinkling their fairy dust on the glamorous and the gilded. I don't think much of it will fall on Finedon panto. We lack the polish of the West End, our sets are too wobbly, and sometimes the audience starts shouting at members of the cast over parking disputes or pets doing whoopsies where they shouldn't.
But we don't do it for the glittering prizes, we do it because we have learnt the value of coming together as a community, young and old, rich and poor, the surprisingly talented and the vocally challenged; coming together to celebrate the everyday stuff that binds us together, with a song, a dance, and a mini pork pie.  Excellent value at 6 quid. Oh yes it is.