Add music you love and enjoy it with
20 Songs Of Love From The 70's (Vario, MFP

(CD Single), Polydor, 001

The The

This Is The Day

Soul Mining, Epic

The Hit Pack (Various Artists), CBS, 4

Now 34 (Various Artists), Now

Queen

Another One Bites The Dust

The Game, Island, 3

Bee Gees - Their Greatest Hits, Polydor

25 Years Of Rock'n'Roll Vol.2 (1974), Connoisseur Collection

The Shadows

Apache

The Shadows - First 20 Years At The T, EMI

Moon Landing, Atlantic, 004

Whatever You Want - V.Best Of Status, Polygram Tv

The 2000 Brit Awards (Various Artist, Columbia

(CD Single), Brushfire Records

Survivor

Eye Of The Tiger

The No.1 Movies Album (Various Artist, Polygram Tv

The Seventies: A Very Special Collect, Pickwick

This Is My Song - Love Songs Of The 6, Old Gold

My Girl (Original 1992 Film S/Track), Epic

Ace

How Long

No Greater Love (Various Artists), Global Records & Tapes

Liquid Spirit, Decca, 001

Keane

Silenced By The Night

(CD Single), Island, 1

Young at Heart (Various Artists), Reader's Digest

The Jam: The Singles 1977-1979, Polydor

Katy B

Crying For No Reason

(CD Single), Columbia

Pete Seeger

Turn! Turn! Turn! (To Everything There Is A Season)
Pause for Thought: Pete Tobias

From Rabbi Pete Tobias of the Liberal Synagogue, Elstree:

 

Along with many other people, I've been thinking about singer/songwriter Pete Seeger who died on Monday. His song, 'Where Have All the Flowers Gone?' was one of the first I learned to play on the guitar – because it has just four chords, which is about all I can play. I used to teach it to classes of primary schoolchildren before I changed jobs and became a rabbi.


The song of Pete Seeger's that most intrigues me as a rabbi is 'Turn, Turn, Turn'. Its lyrics, with lines such as 'a time to be born, a time to die, a time to weep and a time to refrain from weeping' are taken directly from the biblical book of Ecclesiastes. Ecclesiastes was in many ways the grumpy old man of the bible, complaining that everything is meaningless, and telling us that there is nothing new under the sun. He even went as far as to say that 'the day of death is better than the day of birth.'


That particular observation upset many of the rabbis living two thousand years ago, because it seemed very negative. But a wise man explained Ecclesiastes' seemingly peculiar statement as follows:


Imagine if you will a ship that is about to embark on an epic voyage. When it departs, there are few to wave it off, for it has not achieved anything. But when it returns, after its journey, having visited countless places and enjoyed adventure and success, many will gather on the quayside to welcome it home. So it is with a person's life. When it begins, we do not know what will be achieved. But at the end of a life well-lived, there is much to be acknowledged and celebrated.


A time to be born and a time to die. May the words of Pete Seeger, and the hopes for a better world that they embody and proclaim, be a testament to his life and an inspiration to all who now bid him farewell at the end of his 94 year voyage.

 
500 WORDS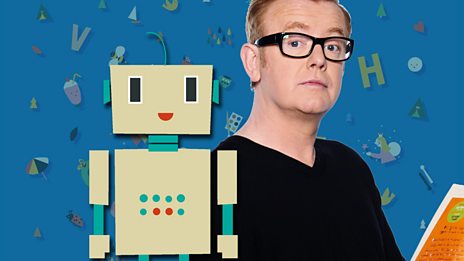 Featuring celebrity videos and top writing tips!
Free download
Catch up with the latest Breakfast fun with Chris Evans. Hear the best stories and the biggest…