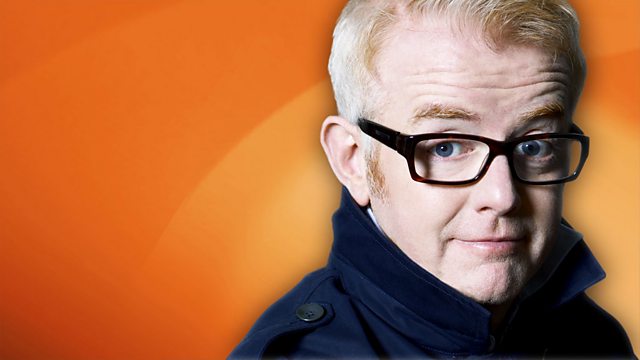 Toad in the Hole
Top TV chefs Mark Sargeant, Tom Kerridge and James Martin make us yearn for the Yorkshire Pudding and salivate over sausages as we accidentally declare it 'National Toad in the hole week'...
Our little helpful hero Ellie Yeoman tells us about her very first time as a school mentor...
And, our mystery guest creates a hive of activity as British bee boffin Martin Smith leaves us buzzing when he tells us how you help a chilly bee...
Today's show is dedicated to anyone who passes something every day but has no idea what it is...
And today's show is entitled: Do you want the answer or do you prefer having the question?
Last on
Pause for Thought: Leslie Griffiths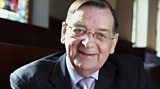 From Leslie Griffiths, Methodist Minister:
I have two sons and a daughter and music is the love of their life. By music I mean popular music; they have vast numbers of downloads that feed into their ear plugs and radio sets day after day. And they all get at me to switch on, to connect, to find the joys of the music they love. Words are the love of my life and I confess that I just can't get pop music, it doesn't do much for me. "Oh dad," I can hear their sigh right now. It seems that, at least on this matter, we live on different planets.
And yet. There was one day when our worlds did meet. My oldest son's best pal Chris is the son of John Entwistle, the late and lamented bass guitarist of the WHO. In the mid-1990s, Chris offered my wife and me a couple of tickets for a massive concert the WHO were doing in Hyde Park. I'd been attending the Methodist Conference in Blackpool. The moment it finished I was away, straight down the M6, arriving just in time to join the vast crowd who'd turned up for the concert. I shall never forget the performance of Quadrophenia – a work about the search for identity in times when our inner selves are fragmented by the pressures of life. A young boy's mind was split into four, it was schizophrenia times two. "I've had enough of dying, living, sleeping, crying, childhood, pain", the young man screamed. He knew he was on a path to despair. "All I really want," he cried, "is to belong." The piece ends with what was called "a spiritual epiphany" with a hint of healing as Pete Townsend sang "Love reign/rain on me". Love is identified as the missing quality, the X factor, that could heal the wounded soul. And that's the message that touched my heart. The last thing we'd sung at the Methodist Conference before I left for London was a hymn by Charles Wesley which concludes with the assurance that we will always be "As far from danger as from fear while love, almighty love, is near." All you really need is love.
Two worlds met that day. They touched and kissed and lit a flame of love.