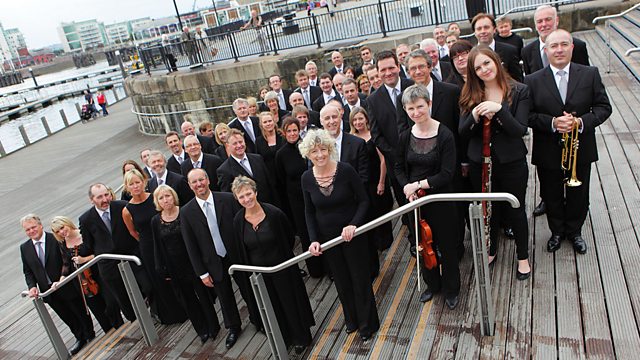 BBC NOW - Liszt, Rozsa, Dvorak
A favourite symphony and a cinematic concerto from the New World, alongside a revolutionary Romantic from the Old.
Live from the Grand Theatre, Swansea
Presented by Nicola Hewyood Thomas
Liszt: Prometheus - symphonic poem
Rozsa: Viola Concerto
20:25 Nicola Heywood Thomas talks to soloist Lawrence Power about his time on Radio 3's New Generation Artists scheme and listens to some of his recent chamber recordings.
20:45
Dvorak: Symphony No.9 (from the New World)
Lawrence Power (viola)
BBC National Orchestra of Wales
Anu Tali (conductor)
Two works written in America by European composers with fond memories of home: Dvorak's "New World" symphony combines melodies infulenced by spirituals and 'plantation songs' with a yearning for his native Czech homeland. Miklos Rozsa left Hungary to eventually become one of Hollywood's most successful and celebrated film score composers, with three Oscars to his credit. Alongside epic scores like Ben-Hur and El Cid, concert music remained an important part of Rozsa's musical life. The Viola Concerto was his last orchestral work, dark and dramatic, a perfect blend of cinematic colour and sharp Hungarian accents. Soloist Lawrence Power is one of the foremost violists today, and as an alumnus of Radio 3's New Generation Artists scheme, he opens this new season from Swansea with the BBC National Orchestra of Wales, each of which features past members from the last decade. Liszt chose the Greek myth of Prometheus as the perfect subject for a Romantic composer. The story contains "boldness, suffering, endurance and redemption" - exactly what he needed to bring out his best in this dramatic and innovative score. The intriguing young Estonian conductor Anu Tali makes her debut with the orchestra.
Followed by recent recommendations from the CD Review shelves.
Last on