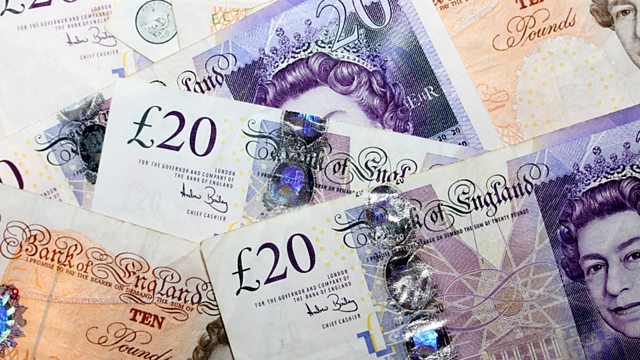 Cashing Out
Listen in pop-out player
CASHING OUT
HSBC has quietly imposed new rules on customers who want to take out large amounts of cash. Since November it asks customers who try to withdraw substantial sums what they are going to do with it and in some cases demands proof. We ask why these rules are being imposed and why they are not in the terms and conditions.
TANGLED WEBB
It's a delay not a cancellation. But there will be no Government cap on the cost of auto-enrolled pensions until at least 2015. Although the government remains "strongly minded to cap pension scheme charges in in the default funds used for automatic enrolment" a cap will "not be introduced before April 2015". Michelle Cracknell from the Pensions Advisory service tells us what it means.
THE COST OF NOT USING GAS
Now that all major energy suppliers impose a standing charge as well as a unit price, people who use no gas but have a gas meter are paying around £100 a year for nothing. But how easy is it to get the meter removed? And are there other ways to avoid the standing charge? And what about low or high users - should they pick low or high standing charges?
TAX PARADOX
If you have not even begun the process of registering to fill in your self-assessment form online it's too late to get the whole process done and get your form filed by the deadline - midnight on Friday 31 January. But you may not be fined if you miss it. If you register now you will get three months to file. However, any tax has to be paid 31 January even though you won't know how much it will be. And if you miss that deadline there could be tax penalties. Others who are already registered for self-assessment have to file by 31 January or face an automatic £100 penalty.
Last on