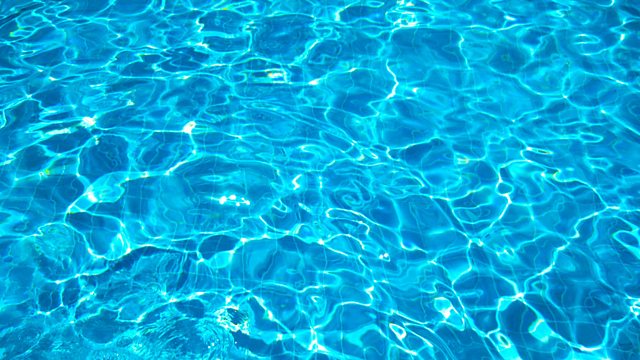 Blue
Angel Coulby and Raymond Coulthard read texts inspired by the colour blue, from seas and skies, to a lover's eyes, and blue's associations with sadness and hope. Texts include John Keats' Blue! Tis the Life of Heaven, Rudyard Kipling's Blue Roses, Mary Elizabeth Coleridge's The Blue Bird, and excerpts from H.G. Wells' The Island of Doctor Moreau and James Frey's A Million Little Pieces. Blue-toned music ranges from Stanford's setting of Coleridge's poem to a jazz trio arrangement of Gershwin's Rhapsody in Blue, and tracks by Joni Mitchell, Brian Eno and Miles Davis.
First broadcast in January 2013.
Last on
Producer's Note
Blue was a latecomer in art, language and the written word, but amongst the colours it is in the modern day by far the most popular. Early on in this edition of Words and Music, in excerpts from William Gass' 1970s philosophical exploration of the colour blue, and Christopher Moore's novel Sacre Bleu: A Comedy d'Art, along with Joni Mitchell's classic song Blue from her same-titled album, we're introduced to dozens of associations, from oceans to diamonds, virgins to movies, alcohol to ink. For the rest of the programme I have taken as my starting point a handful of blue connections, from the obvious in nature to the long-held appeal of blue eyes, and how it can represent both sadness and hope.
The most obvious blues around us – azure seas and cerulean skies – are seen through the words of John Keats, and in Edith Far Geer's vision of Bermuda Seas, along with Clifton Parker's stirring music for Frank Launder's 1949 film The Blue Lagoon. The American poet, Francis Saltus Saltus, makes the connection between these blues in nature around us and the blue hues in a lover's eyes, as does the blues musician Seasick Steve in My home (blue eyes). It is blue eyes which fight for supremacy over black in a poem by the 18th century Irish writer Thomas Gent (though Cupid swiftly puts them in their place), and that's followed by Henry Lawson's short verse about a father's gentle hopes for his blue-eyed child. George Meredith's Blue is the sky brings together the blue above with the eyes of his lover, questioning whether one of them shows more of heaven than the other.
A collection of words and music about blue wouldn't be complete without that most famous of birds, the Bluebird, the subject of Mary Elizabeth Coleridge's poem, which we hear in its original form and in its choral setting by Charles Villiers Stanford, and also in a poem of the same title by Ronald Campbell Macfie. And not to be forgotten alongside its more famous cousin, DH Lawrence introduces us to a mischievous Blue Jay, who laughs at the author and his black dog in the snow.
Rudyard Kipling writes of a lover searching elusively for Blue Roses (we also hear Elena Kats-Chermin's piece for string quartet of the same name). In The Bluebell, Anne Bronte, the youngest member of the Bronte literary family, tells a story of bitter childhood memories of the sweetest of wild flowers. The sense of loss in Bronte's text is echoed in one of Beethoven's late Bagatelles, written long after he had begun mourning the loss of his hearing.
A short excerpt from Simon Fisher Turner's soundtrack to Derek Jarman's Blue (his final feature film made at the end of his life, when he had almost lost his sight due to AIDS related complications) leads us into a passage from James Frey's gritty semi-fictional novel A Million Little Pieces, in which a young man talks about his sense of loneliness and despair during rehabilitation from alcoholism and drug abuse, but then seems to find a sense of freedom in the colour blue as he begins to recover. That intimate text is accompanied by Jennifer Higdon's orchestral work, blue cathedral: in Higdon's words, "Blue – like the sky. Where all possibilities soar."
And finally, the colour blue can be found in the search for God, according to the Filipino poet Marjorie Evasco.
Music with blue tones featured in the programme also includes a jazz trio arrangement of Gershwin's Rhapsody in Blue, a paraphrase for piano of Johann Strauss' The Blue Danube, Irving Berlin's Blue Skies, Walter Donaldson's Blue Heaven, Michael Tippett's sonata for solo guitar, The Blue Guitar, Joby Talbot's Blue Cell for saxophones, Miles Davis from his iconic album Kind of Blue, Brian Eno's Deep Blue Day from his album Apollo, and an orchestration of Robert Fripp's evocative soundscape Midnight Blue.
Andy King (producer)