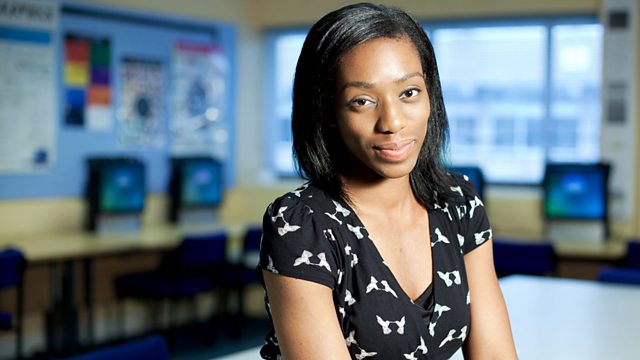 The trainees have been in the job for two months and as the end of their first term approaches it is clear that some are progressing more quickly than others.
Meryl is lagging behind at this stage and has been warned by the school that she needs to show signs of improvement in her teaching or she could lose her job. Her lessons will be observed, but it's not long before her troublesome Year 10 class gets out of hand.
Harrow-educated Nick has progressed well as a teacher, but struggles with the behaviour of one Year 10 lad in particular. He hopes that a day in the countryside shooting pheasants will improve relations with Zac.
In Croydon, geography teacher Chloe faces the challenge of getting her low-ability GCSE class to knuckle down for their mock exams.
Last on
Credits
| Role | Contributor |
| --- | --- |
| Executive Producer | David Dehaney |
| Series Producer | Ross Anderson |
| Series Producer | Sandi Scott |