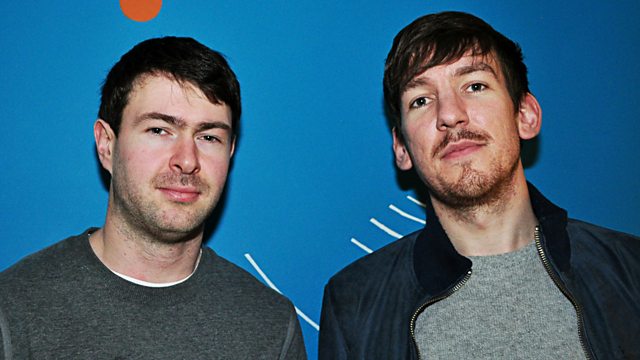 Friendly Fires' Jack Savidge and Foals' Edwin Congreave
Jack Savidge from Friendly Fires and Edwin Congreave of Foals, who run the night and label Deep Sh*t, take to the 6 Mix decks.
Drumming for Friendly Fires, Jack and the band released their debut album in 2008, with a Mercury Music Prize nomination appearing the following year. Since then a follow up album, Pala, has appeared alongside an edition of the compilation series, Late Night Tales and a Friendly Fires Bugged Out album, mixed my Jack. As a side project to the band, Jack has been spending time behind the decks including opening for DJ Sneak at Space regular stints at his Deep Sh*t night, appearing on the bill alongside names such as Luke Solomon, Leon Vynehall and Totally Enormous Extinct Dinosaurs.
Jack's Deep Sh*t partner in crime is Foals keyboardist, Edwin Congreave. Foals' third album Holy Fire was named as one of 6 Music's Top 5 albums of 2013 and December was spent touring the US with their latest offering. In addition to releasing music with Foals, Edwin had released his own EP on Deep Sh*t, possibly surprising his indie fanbase with Heal, a heavy slice of deep house. Although Deep Sh*t premiered as a club night in London's Plastic People; a place for both musicians to explore a different musical route, or in their words "deep, intense party music", the success has allowed the duo to move in to releasing music and February sees the label's fourth release. this time from Russian producer Dimitri Veimar.
Citing DJs such as Carl Craig and the 6 Mix's very own Andrew Weatherall as influences, the duo step up to the 6 Mix decks for two hours of music they've been playing at their club nights, with a couple of exclusives thrown in for good measure.
Last on