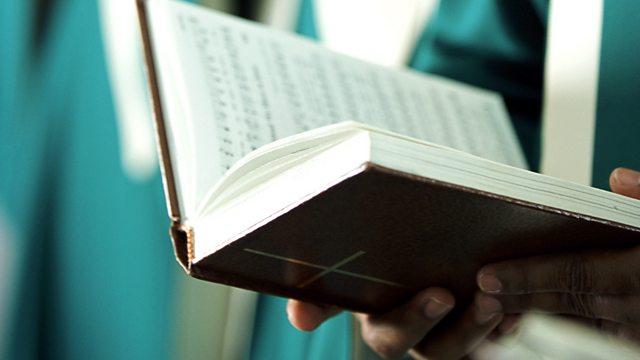 16/01/2014
A space for spiritual reflection with a bible reading, prayer and a range of Christian music.
Theme: The sound of silence
Led by Becky Harris.
The spacious firmament on high (London/Addisons)
Psalm 62: 1-8
Let all mortal flesh keep silence (Picardy arr. Jackson)
God of mercy, God of grace (Heathlands)
With Trinity Laban Chamber Choir
Director of Music: Stephen Jackson.
Organist: Shaun Turnbull.
This morning the service comes from Emmanuel Church Didsbury, the home of the Daily Service.
Last on