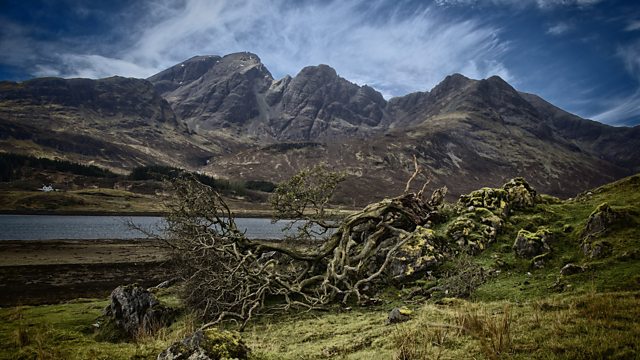 25/01/2014
As demand for venison continues to rise, how can farmers capitalise on the growing popularity of the meat at home and abroad?
Euan McIlwraith investigates the mystery of the green stripes that appear in many fields around Scotland.
How dog owners and land managers can learn to get along better.
Bowling Basin's heyday as a busy marine hub might be long in the past, but can it reinvent itself at the centre of community life?
One of Scotland's leading experts in mountain rescue assesses the future of the service.
Why tracking animals can deepen your appreciation of the countryside on your doorstep.
Plus, Mark Stephen is full of contrition as he meets the tree surveyor whose opinion he unwisely contradicted.
And the cross-border plan to create a dark sky collar across the UK.
Last on