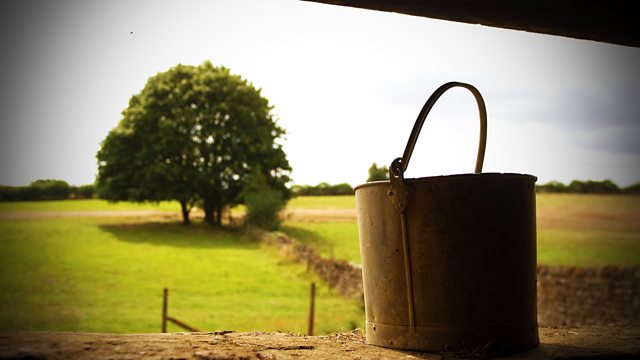 24/01/2014
Susan has been busy shopping for their exotic holiday. Neil's keen for her to model her new swimsuit . When Jazzer pops round, Neil tries to get rid of him but not before Susan breezes in showing off her outfit. She's mortified and warns Jazzer not to say a word to anyone. Ever hungry, he says cheese on toast will keep him quiet.
Tony has given Jazzer the photo of an old racing car which Peggy gave him. Jazzer hopes to sell it online.
Rob impresses Brian by sorting out a few problems at Berrow Farm. Brian says it's good to see Helen dating someone with common sense for a change.
Pat arrives hoping to see Jennifer. She's cool with Rob. Jennifer isn't in but Brian offers to chat. He admits he has reservations about the way Peggy dealt with Jack's affairs but can see the logic. Aggrieved Pat wonders what kind of message Peggy gave, leapfrogging Tony to Tom and Helen. Brian points out that Peggy is entitled to leave her money wherever she wishes. But Tony is hurt and Pat feels that Peggy is implying she doesn't trust him. She infers that Brian thinks the same. If no-one else can see how unjust Peggy is being, then Pat will have to go and tell her.
Last on
Credits
| Role | Contributor |
| --- | --- |
| Jill Archer | Patricia Greene |
| Elizabeth Pargetter | Alison Dowling |
| Pat Archer | Patricia Gallimore |
| Helen Archer | Louiza Patikas |
| Tom Archer | Tom Graham |
| Brian Aldridge | Charles Collingwood |
| Jennifer Aldridge | Angela Piper |
| Matt Crawford | Kim Durham |
| Lilian Bellamy | Sunny Ormonde |
| Peggy Woolley | June Spencer |
| William Grundy | Philip Molloy |
| Nic Grundy | Becky Wright |
| Emma Grundy | Emerald O'Hanrahan |
| Edward Grundy | Barry Farrimond |
| Neil Carter | Brian Hewlett |
| Susan Carter | Charlotte Martin |
| Robert Snell | Graham Blockey |
| Lynda Snell | Carole Boyd |
| Jazzer McCreary | Ryan Kelly |
| Jim Lloyd | John Rowe |
| Rob Titchener | Timothy Watson |
| Director | Kim Greengrass |
| Editor | Sean O'Connor |
| Writer | Adrian Flynn |