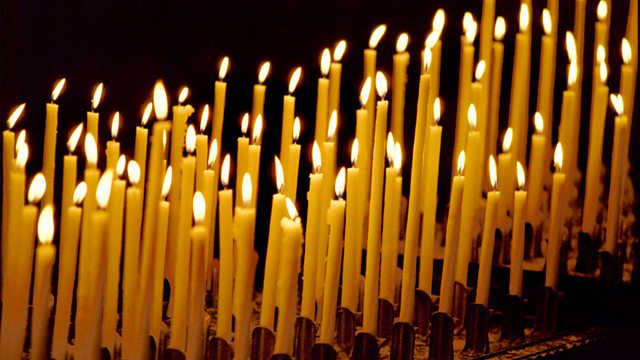 24/01/2014
A spiritual comment and prayer to begin the day with The Revd Richard Frazer, Minister of Greyfriars Kirk, Edinburgh.
Last on
Script Friday 24 January 2014
Good morning.    
The people who led the Reformation in Scotland are often characterized as harsh, narrow minded zealots. And there was certainly a lot of violence and intolerance in our religious history.
But when people said that they wanted to be loyal to the king but did not believe in the "divine right" of the king, they set in motion some of the most radical innovations that have shaped the modern world, way beyond what these people might have anticipated.
They believed in the idea of the human conscience and that people should be educated in order to read and think and discern, exercising this God given capacity. Having moderated the power of the monarch, who now ruled by the consent of the people, they set about creating structures that gave expression to human aspirations, finally leading to full representative democracy.
The idea of the democratic intellect gave birth to ways of thinking that even challenged the ground of faith itself. But an approach that raises the rights of all humanity as paramount in human affairs is something that people struggle and campaign and die for even now.
One of the greatest sons of that flowering of humanity is Robert Burns, whom we celebrate tomorrow and who was anything but a narrow minded zealot. He declared that "a man's a man for a' that", one of the greatest appeals to common humanity of all time, that echoes Jesus' vision of the last being first – or in Burns' words, "bear the gree".
"Then let us pray that come it may (as come it will for a' that) That sense and worth o'er a' the earth shall bear the gree for a' that! For a' that and a' that, it's comin yet for a' that, that man to man the world o'er shall brithers be, for a' that.   Amen.