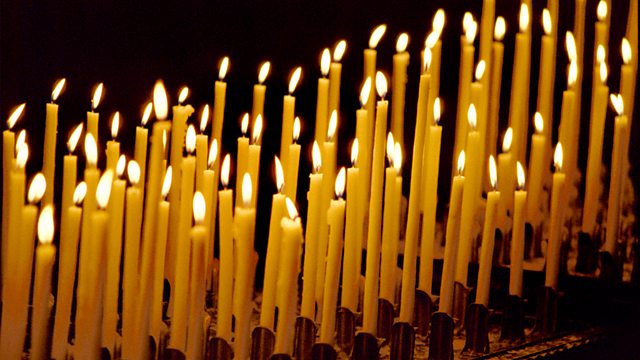 23/01/2014
A spiritual comment and prayer to begin the day with The Revd Richard Frazer, Minister of Greyfriars Kirk, Edinburgh.
Last on
Script Thursday 23 January 2014
Good morning.
The world is full of experts and we certainly need them, especially when it comes to dealing with our teeth! But I am getting increasingly doubtful about our solution focussed approach to every problem and challenge.
A friend once commented on a woman we both knew who was always rushing around doing good works and sorting other people's problems out. He said to me once, "You can tell the victims of her kindness by their hunted look".
That was a pretty harsh thing to say, but I have come to see that fixing other people's problems can be a very convenient way of ensuring that we avoid fixing ourselves. It also doesn't always follow that if you think you have a solution for someone's problem, that you are going to make a lot of difference by pointing out what you think they need to do.
A solution focussed approach can often fail to take account of the truth that it is sometimes our actions, our lifestyles and our lack of self-reflection that might have contributed to the problem in the first place.
We talk about the future health of the planet as though the solution to it is a mere management challenge when, quite probably, the only way we can really make a difference is by radically rethinking our lifestyles.
There's a wonderful and very simple prayer that was attributed to a Chinese student, "O Lord, transform the world, but begin with me".
Loving God, we remember how easy it is to point out the speck in another's eye and fail to see the plank in our own. Give us the humility and self-awareness that enables us to see when we are part of the problem rather than the expert with the solution. In Jesus name. Amen