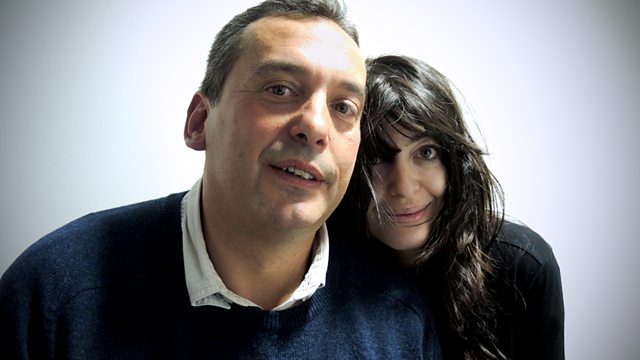 Daniel Mays and Christos Tsiolkas
Daniel Mays chats to Claudia about starring in Jez Butterworth's dark comedy Mojo, one of the hottest shows in London and set in sleazy 1950s Soho.
Christos Tsiolkas is in the studio too. He's following up his middle-class baiting The Slap with a new book called Baracuda which again looks at class and sexual confusion in Australia. We'll also hear from Meryl Streep, who's currently getting rave reviews for her new film August: Osage County. Plus Peter Bradshaw will be reviewing all the other latest film releases.
Last on
Daniel Mays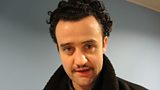 Daniel is currently starring in Mojo alongside Brendan Coyle, Rupert Grint, Tom Rhys Harries, Colin Mogan and Ben Whishaw.
The play is set against the fledgling rock 'n' roll scene of 50s Soho, and delves into the sleazy underworld and power games of London's most infamous district.
Mojo is on at London's Harold Pinter theatre until 8th February 2014.
Christos Tsiolkas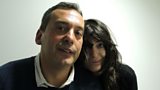 If ever there was a book to bait the middle classes, it was The Slap by Christos Tsiolkas. It told the story of a group of friends torn apart when one dad slaps a friend's child at a family BBQ. It demanded the question "well what would you do?" And now Christo is back with a brand new book, Baracuda.
Baracuda by Christos Tsiolkas is out now.
Meryl Streep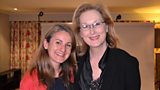 Meryl Streep is up for another Oscar this time for her portrayal of Violet Weston in the new film August Osage County. Written by the award-winning playwright Tracey Letts it explores the  relationship between a family and their drug addict mother and features an all-star cast including.
Julia Roberts, Juliette Lewis, Sam Shepard, Ewan McGregor and Benedict Cumberbatch. 
Our Arts Show reporter Anna Bailey caught up with Meryl to find out more about the black comedy.

Peter Bradshaw with his film review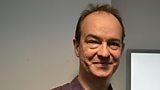 1: Inside Llewyn Davis
Director: Joel Coen, Ethan Coen
Cast: Oscar Isaac, Carey Mulligan, John Goodman, Justin Timberlake

Inside Llewyn Davis follows a week in the life of a young folk singer as he navigates the Greenwich Village folk scene of 1961. Llewyn Davis is at a crossroads. Guitar in tow, huddled against the unforgiving New York winter, he is struggling to make it as a musician against seemingly insurmountable obstacles, some of them of his own making. In the tradition of O Brother, Where Art Thou?, the film is infused with the transportive sound of another time and place. An epic on an intimate scale, it represents the Coen Brothers fourth collaboration with Oscar and Grammy Award-winning music producer T Bone Burnett.
Inside Llewyn Davis is out now, rated 15.
2: August: Osage County
Director: John Wells
Cast: Meryl Streep, Julia Roberts, Ewan McGregor, Chris Cooper, Benedict Cumberbatch, Abigail Breslin, Juliette Lewis, Julianne Nicholson, Sam Shepard, Dermot Mulrone, Misty Upham
Osage County tells the dark, hilarious and deeply touching story of the Weston family. Meryl Streep stars as Violet, the sharp-tongued matriarch of the Weston's. August begins on the night that Violet's husband of 30 years, Beverly, mysteriously vanishes without a trace. This deep family crisis draws the couple's three daughters, including eldest Barbara, back to the family home, each returning with husbands and boyfriends in tow to solve the mystery of what happened to their father and to comfort the dysfunctional woman who raised them.
August: Osage County is in cinemas now, rated 15.

3: Grudge Match
Director: Peter Segal
Cast: Robert De Niro, Sylvester Stallone, Kim Basinger, Alan Arkin, Jon Bernthal
In "Grudge Match," De Niro and Stallone play Billy "The Kid" McDonnen and Henry "Razor" Sharp, two local Pittsburgh fighters whose fierce rivalry put them in the national spotlight.  Each had scored a victory against the other during their heyday, but in 1983, on the eve of their decisive third match, Razor suddenly announced his retirement, refusing to explain why but effectively delivering a knock-out punch to both their careers.  Thirty years later, boxing promoter Dante Slate, Jr., seeing big dollar signs, makes them an offer they can't refuse: to re-enter the ring and settle the score once and for all. 
Grudge Match is out now, certificate 12A
4: DVD:The Selfish Giant

Director:  Clio Barnard
Cast:  Conner Chapman, Shaun Thomas, Sean Gilder,Lorraine Ashbourne, Ian Burfield, Steve Evets
The Selfish Giant is a contemporary fable about 13 year old Arbor and his best friend Swifty. Excluded from school and outsiders in their own neighbourhood, the two boys meet Kitten, a local scrapdealer - the Selfish Giant. They begin collecting scrap metal for him using a horse and cart. Swifty has a natural gift with horses while Arbor emulates Kitten - keen to impress him and make some money. However, Kitten favours Swifty, leaving Arbor feeling hurt and excluded, driving a wedge between the boys. Arbor becomes increasingly greedy and exploitative, becoming more like Kitten. Tensions build, leading to a tragic event, which transforms them all.
The Selfish Giant is out on DVD on Monday the 27th January, rated 15
Charles Spencer with his theatre review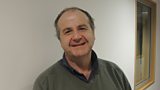 Wolf Hall and Bring up the Bodies
A new dramatisation of Hilary Mantel's Man Booker Prize winning novels Wolf Hall and Bring Up the Bodies plays in two parts this season in the Swan Theatre.

England in 1527. Henry VIII has been King for almost 20 years and is desperate for a male heir. Intent on divorce he demands that Cardinal Wolsey persuade the Pope to grant him an annulment. With every month that passes without progress the King's anger grows. Into this volatile court enters the commoner Thomas Cromwell.
A one-time mercenary, master-politician, lawyer and doting father, he sets out to grant the King his desire whilst methodically and ruthlessly pursuing his own reforming agenda.
Wolf Hall and Bring up the Bodies are on at the Swan Theatre, Stratford-upon-Avon until the 29th March.

Rapture Blister Burn
Can any woman have it all? After university Catherine and Gwen chose opposite paths: Catherine built a career as a rock-star academic, while Gwen built a home with a husband and children. Decades later, unfulfilled in opposite ways, each woman covets the other's life, and a dangerous game begins as each tries to claim the other's territory.
Rapture Blister Burn runs at the Hampstead Theatre until the 22nd February
The Duchess of Malfi
The widowed Duchess of Malfi longs to marry her lover, the steward Antonio. But her brothers, Ferdinand and the Cardinal, are implacably opposed to the match. When their spy, Bosola, discovers that the Duchess has secretly married and carries Antonio's child, they exact a terrible and horrific revenge.

The Duchess of Malfi is on at the Sam Wannamaker Playhouse until the 16th February.
A series of short plays by Samuel Becket and The Pass by John Donnelly
Beckett's Not I is an intense monologue, set in a pitch-black space lit by a single beam of light. A disembodied female mouth floats eight feet above the stage and delivers a stream of consciousness, spoken, as Beckett directed, at the speed of thought.
Rockaby is probably the most famous of Beckett's last works. It explores loneliness and features a prematurely old woman dressed in an evening gown, sitting on a wooden rocking chair that appears to rock of its own accord.
 
Footfalls features an actress, wrapped in tatters, pacing back and forth like a metronome, on a strip of bare landing outside her dying mother's room
These three short plays are sold out at the Royal Court but begin a 2 week run at London's Duchess Theatre on the 3rd February

The Pass
In a high end hotel room, rising football stars Jason and Ade are living the dream. Goals, girls and glory. Tomorrow they make their first team debut. But the game starts before you've even walked out the tunnel.

Twelve years. Three hotel rooms. A lie lived. An agile new story about sex, fame and how much you're willing to lose in order to win.
The Pass at the Royal Court Theatre until the 1st March.