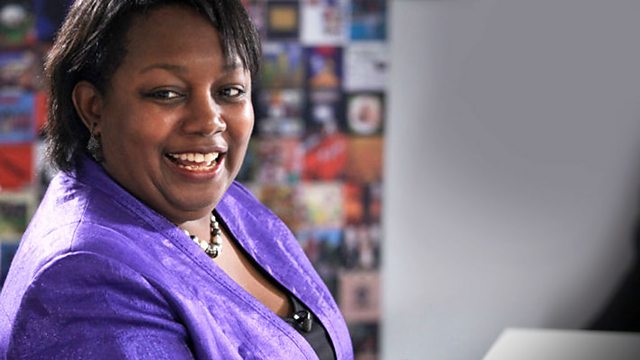 500 WORDS Judge Malorie Blackman!
It's day three of 500 WORDS launch week and, this morning, Chris catches up with judge Malorie Blackman!
A prolific storyteller, Malorie has notched up an incredible 70 titles including the best-selling Noughts & Crosses series. She's picked up numerous prizes, including the Red House Children's Book Award, Fantastic Fiction Award, Eleanor Farjeon Award and, in 2008, she received an OBE for her services to children's literature in 2008. Described by The Times as "a bit of a national treasure", we were delighted - but not surprised - when Malorie was appointed Children's Laureate in June 2013.
Last year 500 WORDS attracted more than 90,000 entries. It's open to children aged 13 and under and the rules are simple: Make up a story, and write it down, using no more than 500 words. And every single story submitted will be read by a brilliant, book-loving, army of librarians and teachers from around the UK.
For more information about the competition, and for writing tips, lesson plans and tools to help children get writing, visit www.bbc.co.uk/500words.
Last on
Pause for Thought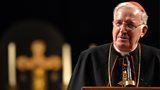 From Cardinal Cormac Murphy O'Connor:
I would like to tell a story.  It concerns a little boy of about ten growing up in an orphanage.  One night, in the large dormitory, he wakes up in the dark but knows that the dawn can't be far away.   It is summer time and there is a lake in the grounds of the orphanage.  He feels a great urge to see the dawn at the lake-side because he is told that when the sun shines on the water it does something marvellous.   However, the rules are strict.  No child can get up before the bell and it is strictly forbidden to leave the dormitory until the proper time.   But he decides to risk it.  He dresses quickly, creeps out, holding his shoes in his hand so as not to wake the others.   The boy puts his head down and runs through the long corridor.  He comes to the lake and waits in darkness for the dawn.  And, sure enough, the drama of day begins and the colours change from orange to red to bright sun.  He watches all this reflected in the water of the lake, absorbed by the sheer beauty of it.  And suddenly he remembers the time.  They will be up by now and he will be missed, he will be in trouble.  So he gets up to return and he speaks his last words to the lake:  "I'll go back now.  Thank you.  I don't care if I'm punished because I know something now – I know the God of the lake is much, much greater than the God of the orphanage".
I tell that story because it illustrates something which I think is very normal.  For most of us, life is not very exciting.  It goes on, hour by hour, day by day, month by month, but every now and then something happens that makes us see that there is more to life than rules and duties and regulations.  Something happens that makes the heart beat.  Something like joy enters the heart.  Maybe it is something quite simple, like a friend telling you he or she has recovered from a serious illness; or the first smile on a baby's face, or someone ringing you to say they had missed you and want to be in contact again.   It could be any number of things that lift your heart.  Indeed, before long, you may go out for a walk and see the first snowdrops or the first daffodils.  There might have been a kind of depression or darkness in your heart.  You will know the truth of the words of the poet, O wind, if winter comes, can spring be far behind?