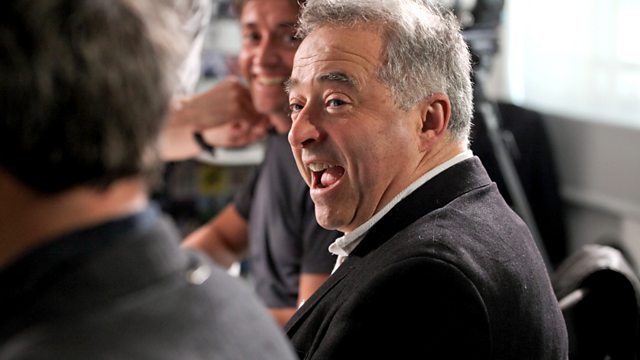 500 WORDS Judge Frank Cottrell Boyce!
500 WORDS launch week continues with Chris chatting to judge Frank Cottrell Boyce, who took GOLD for Team GB as the writer behind the London 2012 Opening Ceremony. He's back on board to help pick the medal winners for 500 WORDS 2014!
Frank's debut novel, Millions, won the 2004 Carnegie Medal. This book was later turned into a film by Danny Boyle (with whom he worked on the 2012 Games) and it features in the Book Trust's 100 Best Books List for 9-11 year olds. Frank's other books include The Forgotten Coat, which won the 2012 Guardian Children's Fiction Prize; and the official sequels to Chitty Chitty Bang Bang. The latest of these takes the famous flying car to the moon.
Last year 500 WORDS attracted more than 90,000 entries. It's open to children aged 13 and under and the rules are simple: Make up a story, and write it down, using no more than 500 words. And every single story submitted will be read by a brilliant, book-loving, army of librarians and teachers from around the UK.
For more information about the competition, and for writing tips, lesson plans and tools to help children get writing, visit www.bbc.co.uk/500words.
Last on
Pause for Thought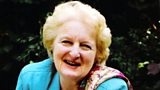 From Julia Neuberger, Senior Rabbi at the west London Synagogue:
When you examine how people made moral points in the ancient world, it was always by stories. That's how people learn- and it's a great way to teach, too. We Jews celebrated the New Year for trees last week, and there's a great story associated with that: "One day, a man called Honi was travelling along a road and saw a man plating a carob tree. "How long before this tree bears fruit?" he asked. "Seventy years," replied the man. Honi said: "Are you sure you'll live another 70 years?" The man replied: "When I entered the world, I found carob trees already bearing fruit. Just as my ancestors planted them for me, so I am planting them for my children."
A simple story, simply told. Think of other stories- Noah and the Ark, or the Tower of Babel, Moses in the bulrushes, or the Greek myths. All these are apparently simple stories, yet often making a sophisticated and profound point.  And I can remember them- and so can you-far better than the most elegantly written paragraphs of philosophy or history, however insightful or compelling. Stories are how we learn and how we think. We Jews are great creatures of the word, of studying their precise meaning and rejoicing in interpretation. That's why it matters what people say and write. Words matter. They form stories. That's what we remember. That's how we define who we are.  And, ultimately, all our beliefs and values are shaped by the stories we hear, and understand. So let's hope even more children enter this year's Words story competition, and give us even more to read, learn, and think about- for all our futures, and to show us that, just like the carob tree, the next generation will bear fruit and share their insights and wisdom, and give us new ways of looking at the world we hadn't thought of ourselves.