Add music you love and enjoy it with
Pause for Thought

Rabbi Pete Tobias of the Liberal Synagogue, Elstree:

 

The 500 Words competition has got me thinking about the power of words.  I have a story to tell of my own…

 

Most religions have a holy book or scripture on which their teachings are based. For Jews, it's the Torah, also known as the Five Books of Moses. 
 
Coincidentally the fifth book of the Torah, referred to in English as Deuteronomy is called D'varim in Hebrew – which means 'words'. The title is based on the opening sentence which begins 'These are the words that Moses spoke…' And I can tell you it was a lot more than five hundred. There are actually 79,847 words in the Torah, so it certainly wouldn't make it as an entry into the 500 Words competition.


Many years ago there was a non-Jewish man who also thought the Torah was too long and that it ought to be a bit shorter. He visited several rabbis and asked them to tell him the whole Torah while standing on one leg. Now you can't even say 500 words standing on one leg, so there's no chance of saying almost 80,000. And those rabbis told the man not to be so ridiculous.


Eventually he came to Rabbi Hillel and repeated his request to be told the whole Torah while the rabbi stood on one leg. 'What is hateful to you, do not do to anyone else,' said Hillel, in precisely eleven words. 'That is the whole Torah,' he added, taking his total to sixteen.'


It's not much of a story, and I'm sure those of you who are planning to write your entries to the 500 words competition will manage something a little better than that. But I think you might struggle to come up with a more important message, a guideline about how we can work together to build a world of mutual respect and understanding. 'What is hateful to you, do not do to anyone else.' If we could manage that, then our story might just end with us all living happily ever after.
BBC Playlister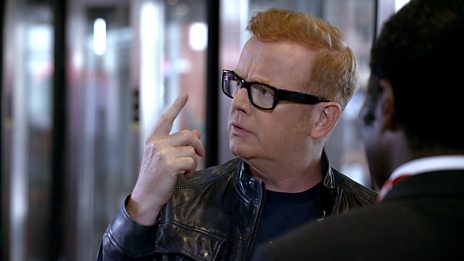 Chris has a song stuck in his head - but what is it? That's why he needs BBC Playlister!
500 WORDS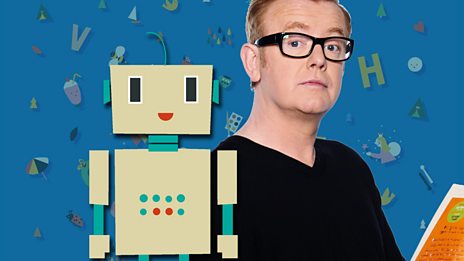 Featuring celebrity videos and top writing tips!
Podcast
Catch up with the latest Breakfast fun with Chris Evans. Hear the best stories and the biggest…