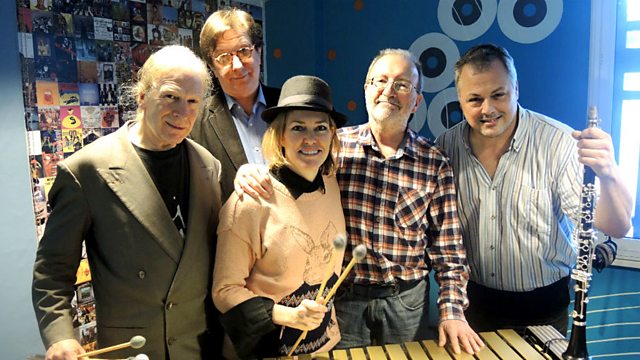 Pete Long and His Goodmen perform Benny Goodman
Cerys Matthews has Pete Long and His Goodmen in session performing some Benny Goodman classics ahead of their tribute to Goodman's Famous 1938 Carnegie Hall Concert.
As well as that, Cerys continues our Celebration of African Music aided by Andy Morgan who recently published the book Music, Culture and Conflict in Mali.
Last on
Welsh Rarebit recipie from listener Jerry The Fish
"Right then this is my welsh wrabbit And i have served this up when i was cooking professionaly. First make a roux grate a quarter stilton to three quarters very strong cheddar use powder mustard andsh ground black pepper.
Method: 
Add hot milk to roux work into paste add mustard then cheese cook out till raw flour taste goes then mix in some draught bitter. It's important to do this at the end because the heat changes the hop flavour then add a raw egg yolk, this will make it shine when it goes under the grill.
Paint it on to a piece of toast toasted bottom side only. Then grill till it colours. Toast carraway seed cumin and coriander and papricka raw red chilli and crushed raw garlic into a dressing with really dark green strong 1st press olive oil drizzled over the top.
Try it it will make the taste buds in your mouth explode x "