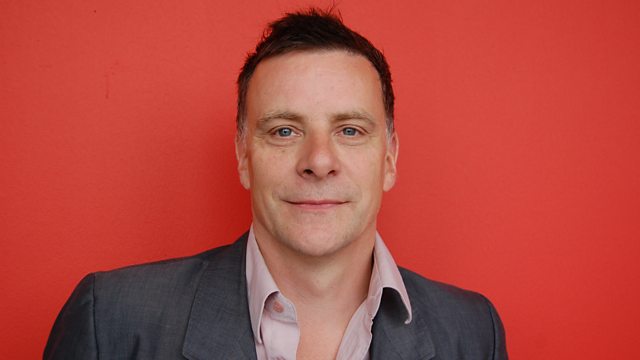 Sunday Morning With ...
Ricky's first hour guest grew up in a family of Jewish Italian gangsters, exposing him to poverty and organised crime. Never quite fitting into this world, he turned his back on it and moved to Britain. Dan Burt, now a successful businessman, lawyer, and poet, shares his story with Ricky.
It's not been the best of weeks for French President Francois Hollande, after news of an alleged love affair brought much scrutiny of his private life. But is it fair to expose the most intimate details of the lives of public figures? Dr William Storrar, Director of the Centre of Theological Inquiry in Princeton, and Rosemary Goring, Columnist and Literary Editor at The Herald, join Ricky to talk about the blurring of lines between public interest and digging for gossip.
Many of us have an image of the traditional Church minister's wife who divides her time between domesticity, church chores, and Guild meetings. But how much has this role changed with the transformation of women's role in society, and ongoing changes in the church? A new BBC Alba series, The Minister's Wife, sheds some light, following the lives of 3 women married to clergymen. Rosemary Goring, and Susan McLachlan who is married to a Church of Scotland minister, review the programme and look at the pressures and challenges of the role today.
Dr Ben Outhwaite, Head of the Genizah Research Unit, at Cambridge University Library explains the value of an early Biblical manuscript, which dates back to the 6th or 7th Century.
Tommy Whitelaw explains why he's organised a concert to pay tribute to a vast army of people who look after relatives at home.
The Celebration of Caring in Scotland, which takes place on Monday 20th January in Glasgow Royal Concert Halls, forms part of the Celtic Connections Festival.
And, Caring for Carers: The Concert is on BBC Radio Scotland on Wednesday 5th February at 1.30pm.
Last on
The Codex Zacynthius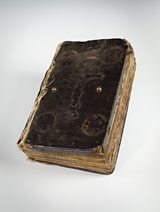 The blind-tooled leather 16th century goatskin binding.
Inside the Codex Zacynthius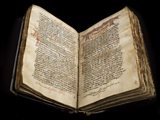 An opening of the book, showing the colourful 13th-century Evangeliarium. The important under-text, of St Luke's Gospel is only visible in the central margins, and even there is hard to read.