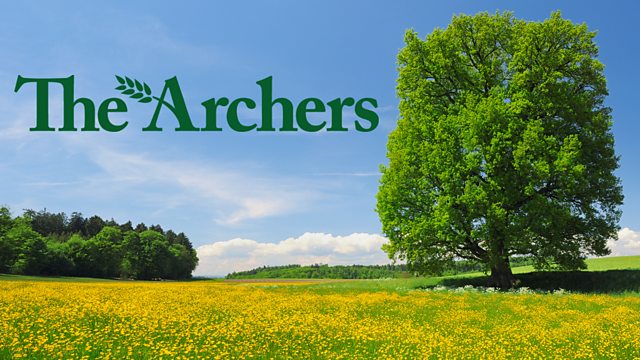 20/01/2014
Cheerful Tom heaves bales with Jazzer. Twigging Tom's plans for expansion, Jazzer asks about Jack's will. How much money will Tom get? Tom puts him straight He's not getting any money now, but knows he has Peggy's backing for the future.
Elizabeth has put the insurance claim in for the burglary at Glebe Cottage. She comforts Jill, who's hurt to lose sentimental items to burglars. Although grateful to Kenton, David and Elizabeth for helping make the home secure again, Jill is still on edge.
Outside, Jill notices how untidy the garden is as they sweep up leaves. As Elizabeth talks about planning her music festival, Jill still muses on the theft. Elizabeth suggests she comes back to Lower Loxley for a break. But Jill insists she'll be fine on her own.
Pat senses that something's wrong with Tony and eventually he opens up. He recalls one Christmas when he had been led to expect a toy car and his disappointment at being given a chess set. By expecting more than Peggy could give, Tony feels he let her down. When she mentioned the car yesterday, she had been trying to warn him not to get his hopes too high. Peggy's made her mind up and nothing will change that now.
Last on