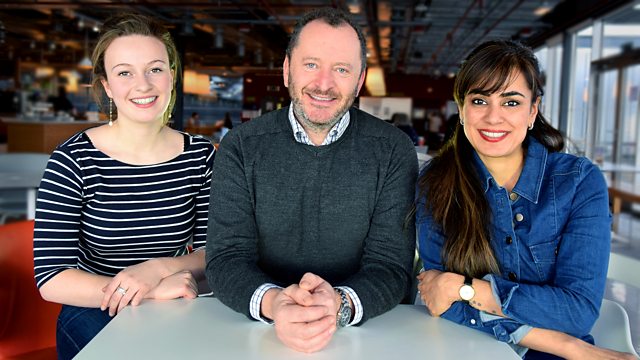 24/01/2014
If you're in need of inspiration for this year's Burn's Night then why not join Clare English and the team for some fresh ideas?
Chef Russell Smith demonstrates how to make Haggis Wellington using venison haggis.
Not a fan of whisky or maybe you're just looking for a change? Have you ever thought of pairing a craft beer with haggis? Dan Holland tries some beer and haggis matching and discovers some interesting flavour combinations.
Storyteller Stuart Delves talks about a unique project he's involved in where staff at MacSween haggis makers share their own personal haggis stories and other tales to mark the 60th anniversary of the family business. Chef and restaurant owner Colin Clydesdale talks about how much the individuals in a business help to create its uniqueness.
World food expert Ghillie Basan continues her culinary journey round the Commonwealth with a look at the food traditions of Malaysia.
Last on
Russell Smith's haggis wellington