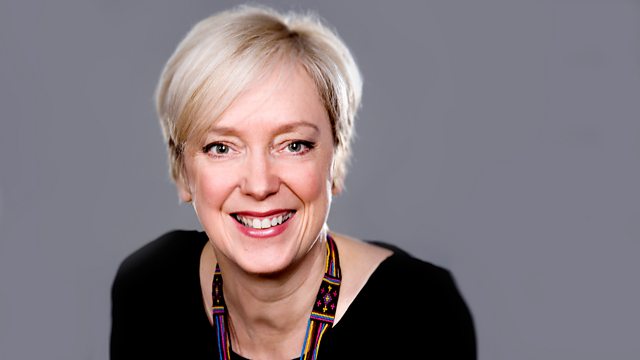 21/01/2014
Five-time Grammy award winning singer, songwriter and country music star Mary Chapin Carpenter joins Janice ahead of the Celtic Connections world premiere performance of her orchestral album.
The Good, The Bad and The Unexpected takes place at the Stand in Edinburgh on Wednesday. Creator Jo Caulfield and regular Richard Melvin talk to Janice about what is the perfect formula for these ever-popular shows like QI, 8 Out of 10 Cats and Mock the Week.
1933: Eine Nacht Im Kabarett is an immersive theatre production coming to Summerhall. Set in a fictional cabaret in Berlin, Germany on the day Hitler becomes chancellor (January 30, 1933), it brings to life the uncertainty, mistrust, and fear that spread throughout Europe following the 1929 Depression. Creator Susanna Mulvihill and actors Kirsty McIntyre and
Robert Howat join Janice live.
Dame Laura Knight was one of the most famous and prolific British painters of the twentieth century....that most people have never heard of. Janice speaks to her biographer, Barbara Morden who's put this right with Laura Knight, A Life which is published on the 23rd of January.
Literary apps for tablets and phones have revolutionised the way we enjoy books. The Skinny's Bram Gieben has had a look at the app market for us and will be talking about what's out there and how it's changing not just how we read, but how authors are writing too.
Since this month also marks the 100th edition of free cultural paper, The Skinny, the magazine's editor-in-chief Rosamund West joins Janice to discuss how the free press survives when the circulation of national newspapers are dwindling.
Last on