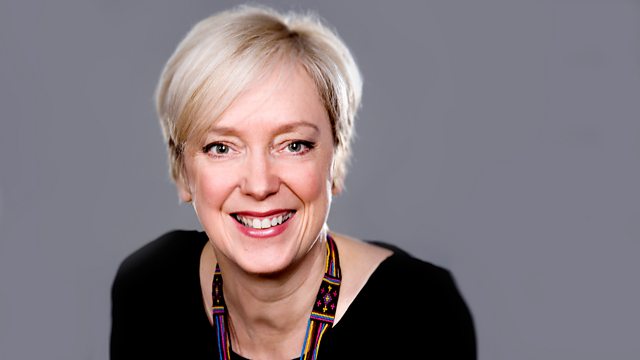 20/01/2014
Apparently today is Blue Monday, the most depressing day of the year so far. So to counteract the dreariness we look at books to cheer you up! Vintage books have created 'Shelf Health' a year-long campaign of biblio-therapy curated by literary journalist Alex Clark. Janice discovers which books can act as perfect pick-me-ups.
And 'Mammoths of The Ice Age' have arrived in Edinburgh. An extensive collection of the world's most significant objects from the Ice Age will be shown in the UK for the first time when the National Museum of Scotland's major winter exhibition opens this week.
New artistic director at the National Theatre of Scotland Laurie Sansom talks to The Culture Studio for the first time since taking up his post last year. He tells Janice what it's like living up to the legacy of former head of the company Vicky Featherstone and how he plans to make his mark in this momentous year for Scotland.
Plus, Harry Shearer, best known as the voice of Mr Burns in 'The Simpsons' and for his role in 'This Is Spinal Tap' drops by to tell Janice about his new TV comedy-drama 'Nixon's The One'.
And post Britpop band Embrace are back with their first album in 8 years! They've said three of their top five gigs ever were in Scotland - Janice finds out why.
Last on