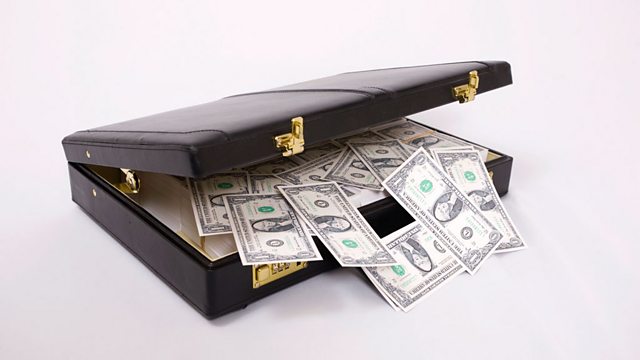 Filthy Lucre!
Matthew Sweet introduces film scores on the subject of money by Max Steiner, Ernest Gold and others, and profiles the music for the new cinema release from Martin Scorsese, "The Wolf of Wall Street".
"There's nothing quite as wonderful as money on the this week's Sound Of Cinema - except of course when it's dirty, filthy, stolen and the root of all evil."
The programme features music from - amongst others - "Rogue Trader"; "The Treasure of the Sierra Madre"; "Indecent Proposal"; "Glengarry Glen Ross"; "Trading Places" and "Wall Street"
Matthew's Classic Score of Week is Ennio Morricone's "The Good, The Bad and the Ugly".
"soundofcinema.
Last on