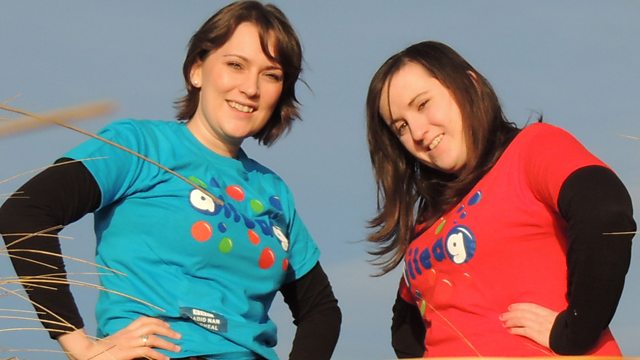 17/01/2014
Aileag na seachdain 'sa còmhla ri Aileen Elder. Tha sinn a' comharrachadh Latha Winnie the Pooh còmhla ris na caraidean ainmeil aige Eyore, Piglet, Tigger agus na dichuimhnich Christopher Robbin. Air an ochdamh latha den Fhaoilleach 1882 rugadh AA Milne a chruthaich Winnie the Pooh agus mar sin air an latha seo a h-uile bliadhna tha's a' comharrachadh a cho-latha breith. Dè ni thusa air Latha Winnie the Pooh? Tha Shona Nic a' Phiocair a' faighinn a-mach dè tha cuid agaibh a dèanamh airson an latha seo a chomharrachadh.
Tha Mia Pickering, a tha a' dèanamh guth Katie Mòrag ann an Gàidhlig airson BBC ALBA, ag innse mun tlachd a th'ann a leithid a' chothrom fhaighinn.
Tha Catriona Lexy Chaimbeul ag innse mun a' chiad tachartas Ùghdaran Beò againn a-riamh anns a' Ghàidhlig far a bheil i fhèin a' cuir an cèill na trì sgeulachdan aice bho gheàrr-liosta Leughadairean Bookbug de Dhuaisean Leabhraichean Chloinne ann an Alba: Dè an uair a tha e a Mhgr Madadh?, Na Caraidean agus Acrachan.
Ceòl bho McFly agus Avicii. bbc.co.uk/aileag.
Last on
Mia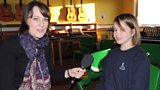 Mia a rinn guth Katie Morag airson BBC ALBA
Bun Sgoil a' Bhac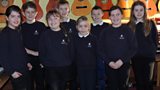 Bun Sgoil a' Bhac aig innse mu Winnie the Pooh
Leugh le Catrìona Lexy Chaimbeul