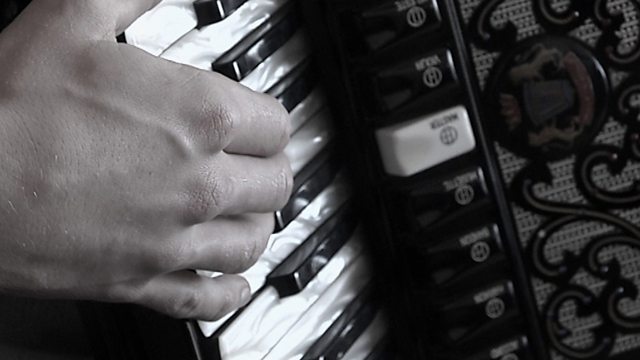 Featured Artist: Jennifer Forrest
Ann an 'Tiugainn a Dhannsa' na seachdaine seo tha Ailean Caimbeul a' toirt thugaibh taghadh eile de cheòl a' bhogsa agus a' toirt sùil air ais air cuid de na còmhlain a bha ainmeil bho chionn bhliadhnaichean. Le dòchas gun dùisg e beagan cianalais dhuibh le ceòl bho leithid Anndra Rankine, Occasionals, agus Còmhlan Ceilidh Srath Pheofhair. Anns a' phrògram seo tha Ailean a' sònrachadh a chiùil aig Còmhlan Jennifer Forrest.
In this week's Tiugainn a Dhannsa (Come Dancing) programme Allan Campbell seeks to trigger nostalgic memories among listeners with more musical memories of yesteryear. Each programme features a selection of well known musicians and bands such as, this week, Andrew Rankine, Occasionals, and Strathpeffer Ceilidh Band. This week's featured artist is the Jennifer Forrest Band.
Last on