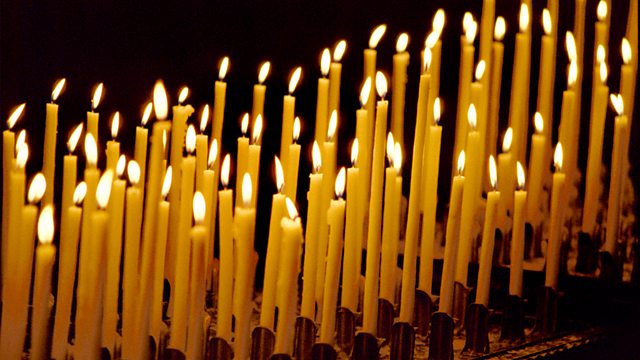 06/01/2014
A spiritual comment and prayer to begin the day, with the Rev Dr Craig Gardiner.
Last on
Script
Good morning.   Today, the feast of epiphany is traditionally seen as the end of the Christmas season - the day when the Magi bring the gifts of gold, frankincense and myrrh to lay before Jesus.
It's not clear how many of them were actually there or whether they're better understood as kings or wise-men, because the focus is not on them – it's on the gifts they bring. These aren't the most practical presents for an infant but their value is in their symbolism.  
Gold is the most precious of metals; well suited for the child whom Christians believe grew up to be the King of all kings. Frankincense is used by priests at prayer and so indicates the holiness of Jesus. Myrrh was used for embalming and so points us towards the Easter story.
 At Christmas much attention is often given to what we have received. But today we are encouraged to consider what we give to this Jesus.
So it seems fitting that on this day  90 years ago  the BBC and Dick Sheppard, vicar of St Martin in the Fields, Trafalgar Square made their own tentative gift to others and to God with the first radio broadcast of an act of worship from a church. Since then millions have been comforted and challenged by these offerings of prayer and worship.
Of course not all gifts will be like that one - some may feel less significant - some may be more important - each of us is unique and what we bring to those around us and to God will be different - but living in such a spirit of generosity will surely bless us all.   
God who is the Giver of all good gifts
help us this day to give freely to others
And so offer our best to you -
Amen.