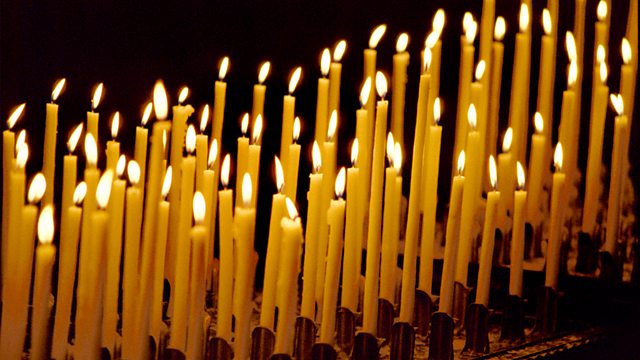 18/01/2014
A spiritual comment and prayer to begin the day with The Revd Richard Frazer, Minister of Greyfriars Kirk, Edinburgh.
Last on
Script Saturday 18 January 2014
Good morning.   
Land Reform is an issue before a Special Commission in Scotland just now.  Land ownership is tied up with history, culture and politics. Half the total land area of Scotland is owned by only a few hundred people. There are majestic mountains, wild places and famous landmarks often owned by one person. Many of them feel the onerous responsibility of stewardship, but in reality we all feel a deep identity and sense of belonging in our beautiful countryside. It's an interesting question who really owns the land.
A man I know bought a little cottage many years ago in a remote part of Scotland. Digging in his garden he uncovered the foundations of a whole village. He researched the story of his community and discovered that the villagers had been forcibly removed by the local landowner and their homes destroyed. The people had gone to North America.
It's a story often repeated in our history.
Jesus had a passion for people who were pushed out of the way by the powerful. He wanted everyone to have a place.
There's a wonderful story about a US president who visited the NASA headquarters in Texas at the height of the space race. He asked a cleaning lady during his visit, "And, what do you do?" To which she replied, "Why, I put a man on the moon, Mr President!"
God of justice, as we seek the common good of all, help us to see our landscape as a shared inheritance, the source of our wellbeing and a sign of your creative goodness and generosity. Help us all to cherish the earth, to serve it and tend it as a sign of our gratitude to you, the provider supreme. Amen