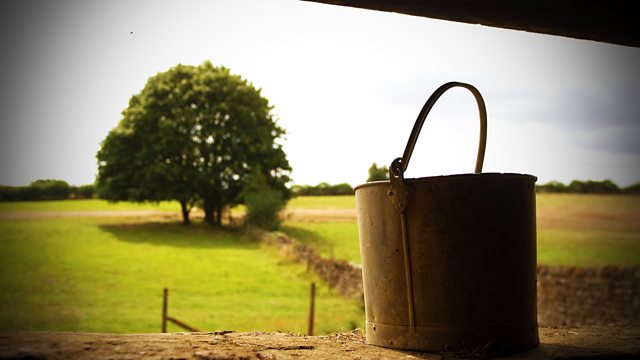 17/01/2014
Kenton's kicking himself for not catching Jill's burglar and makes amends by installing new security at Glebe Cottage.
Peggy wants the whole family together on Sunday. Tony guesses it's regarding Jack's estate. Tony feels Pat was right to tackle Helen about why Henry calls him Daddy.
There's a good crowd for the Wassail, but Kenton's short of ideas for future events. He worries about meeting Jolene's demands.
Helen's evasive with Rob about why she argued with Pat. They distract themselves at the Wassail. The procession starts with Joe and Phoebe dressed up as the Wassail King and Queen. Kenton welcomes the crowd to celebrate the ancient Ceremony. Phoebe is lifted up into the sacred cider apple tree before the crowd joins Kenton in a special incantation to bless the tree. A shotgun is fired, accompanied by the noise of pots and whistles.
Rob asks Pat that they put their differences behind them for Helen's sake. He points out that he and Helen have no secrets. He knows about her eating disorder, and Greg's suicide. Rob doesn't want anything to get in the way of Helen's happiness. But Pat says it works both ways. If he does anything to jeopardise that, he'll have Pat to answer to.
Last on
Credits
| Role | Contributor |
| --- | --- |
| Jill Archer | Patricia Greene |
| Kenton Archer | Richard Attlee |
| David Archer | Tim Bentinck |
| Elizabeth Pargetter | Alison Dowling |
| Pat Archer | Patricia Gallimore |
| Helen Archer | Louiza Patikas |
| Tom Archer | Tom Graham |
| Jennifer Aldridge | Angela Piper |
| Peggy Woolley | June Spencer |
| Eddie Grundy | Trevor Harrison |
| Emma Grundy | Emerald O'Hanrahan |
| Edward Grundy | Barry Farrimond |
| Neil Carter | Brian Hewlett |
| Susan Carter | Charlotte Martin |
| Roy Tucker | Ian Pepperell |
| Kirsty Miller | Annabelle Dowler |
| Alan Franks | John Telfer |
| Rob Titchener | Timothy Watson |
| Hazel Woolley | Annette Badland |
| Toby Kimberley | Mark Tandy |
| PC Burns | James Cartwright |
| Director | Julie Beckett |
| Editor | Sean O'Connor |
| Writer | Simon Frith |