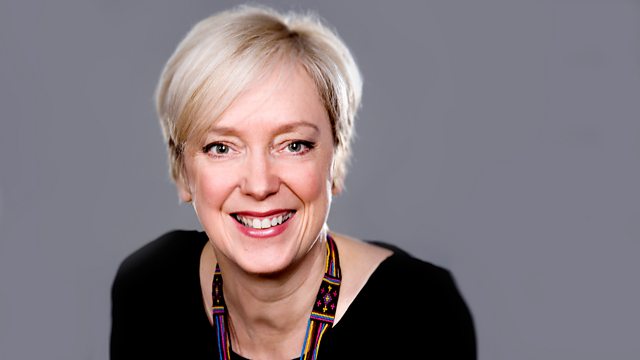 14/01/2014
As we're now headlong into the Silver Screen's awards season, fashionista, Lynne McCrossan has had her beady eye fixed on the red carpet performances from The Golden Globes and will be telling Janice what trends might've been set for the looming BAFTAS.
With Burns Night nearing we felt it the season for piping so Janice is joined by young piper David Elder who's taking part in the second Scottish Schools Pipe Band Competition in the spring. He'll be here with competition judge and Red Hot Chili Piper Craig Munro to explain their passion and why pip popularity is on the up.
And Abigail Alsopp of The National Piping Centre in Glasgow which has sought to meet demand by harnessing the internet to share piping expertise and music.
Dundee's DCA is kicking off its 2014 programme by staging the largest solo show in Scotland of the work of visual artists Thomson & Craighead.
The show represents a triumphant return for the pair to a city that has played a formative role in their 20 years of working together.
The Tangling of the Web is the latest book from octogenarian author Millie Gray. It's a story of hardship and intrigue is set in post-war Leith where Millie herself was born and raised.
The Glasgow School of Art opens the doors of its newly refurbished Students Union tomorrow with Pecha Kucha - an evening of eclectic, inventive and intriguing presentations with staff, students, alumni and guests. Find out more with 'Pecha Kuchers' Muriel Gray and Zoe Strachan.
And neatly following on from this, the new look Vic is being officially re-opened on Thursday 23rd January so we sent our Vic (Galloway) along to speak to those involved. He'll be popping in with muso Billy Sloan to remind us of the venue's legendary heritage.
Last on