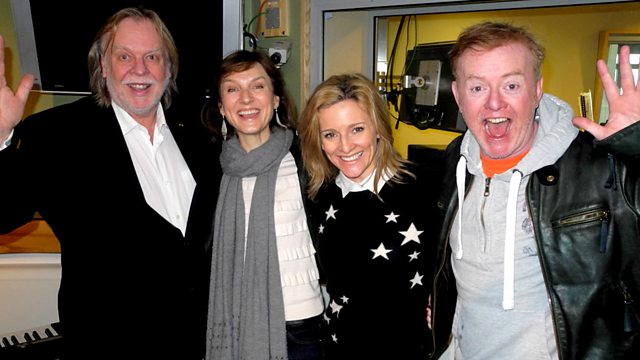 Leonardo DiCaprio, Fiona Bruce, Rick Wakeman and Gabby Logan
Hollywood movie star Leonardo DiCaprio charmingly chats to Chris about his new movie...
The fabulous Fiona Bruce talks about Fake or Fortune...
Rick Wakeman brings kudos to the keyboard...
And, Gabby Logan dives into our brekkie bowl to make a splash about her new TV show...
Today's show is dedicated to anyone whose New Year's resolutions are still intact...
Today's show is entitled: Beware this weekend; the third weekend in January is the weekend when most New Year's revolutionaries give up the ghost and begin to give in to temptation once again!
Last on
Pause for Thought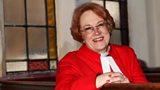 From Canon Ann Easter Chief Executive of a charity and Chaplain to the Queen:
I was fascinated to hear about Fiona's new series, Fake or Fortune; I think her investigations will be very exciting as she tries to find out whether pictures which are said to have been painted by great artists are in fact the work of the master – or a master faker!
I haven't had a great deal to do with fine art - apart from that in Churches I suppose, but I remember my trip to Israel with Radio 2's Good Morning Sunday team when we were offered what they said were fragments of saint's bones, drops of martyr's blood, splinters off the True Cross and all sorts of toot, usually framed in what they swore was twenty four carat gold and all of it apparently officially authenticated by a person whose signature actually could not be read…..!
We can laugh at the tat merchants' fakery but elsewhere, honesty's a personal characteristic that most faiths – indeed most people – consider very important; when people are honest, when we feel we can rely on what they say, then we know where we are with them, even if we do call them grumpy old men (sorry Rick!). But I know that if I start being dishonest – a little white lie here, a bit of a porky there, it gets complicated - partly because I can't remember who I've told what! No, I reckon the Bibles advice to 'let your yes be yes and your no be no' is best in the long run.
If ever I'm sold an old master, I want to be sure it's the real thing; on the other hand, of course, if you want to keep this old mistress happy, in some situations the truth wrapped around in a little flannel, goes down very well. So, when I ask 'Does my bum look big in this?' the answer is 'darling, it looks a picture whatever you're wearing!'
That's honest flattery, not fake praise!
Today's Most Popular Tracks
Most added tracks from this show