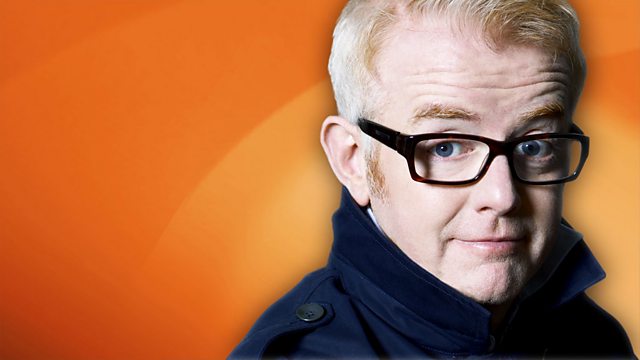 Sorting a seizure
Our First Aid friend 'genial' Joe Mulligan joins us to teach us a thing or two about poisoning, seizures, and your household items as emergency treatments...
We spread our wings with our Mystery Guest and swoop in to speak with BBC Science reporter Victoria Gill, who explains why geese fly in a V-shape and position themselves perfectly...
And today's tasty top tenuous leads us to your desperate claims to pasties...
Today's show is dedicated to anyone who is secretly having lessons...
And today's show is entitled: you can't un-say something, just like you can't un-cook something, so be very careful what you say, whilst you're cooking!
Last on
Pause for Thought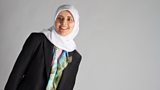 From Sarah Joseph, Editor of Emel, the Muslim lifestyle magazine:
On this day in 929, Abdur Rahman III established the centre of his kingdom in Cordoba. In modern times Cordoba is a popular tourist destination in Southern Spain. Over one thousand years ago it was a seat of culture and plurality. Princes Charles has described Cordoba of the 10th century as "by far the most civilised city of Europe."
It was successful economically, enriched by diverse trades. Intellectually it was a hub of ideas, and the library of Abdur Rahman's son was one of the largest in the world, housing at least 400,000 books. Cordoba was an ethnically, culturally, and religiously-diverse society where Muslims, Christians and Jews lived and worked together. When I look at some of our modern problems with different people getting along together I regard this as no small endeavour.
The Qur'an says, "If God had wanted, He could have made you all one single community: but He willed it otherwise." I love this idea as it makes our diversity a Divine decree, rather than something to be fearful of. Our differences are not something to fight about but something to be cherished.
We talk of unity, and cohesion. We are scared we can't live together. But our differences can be a source of enrichment, inspiration, and even excitement. We should endeavour to know others better, and break down barriers to create greater harmony.
I describe my own family as "half a Noah's ark"-with at least one of everything. Most are Christian, but I became a Muslim, and my cousin is a Buddhist. In-laws come from as far afield as Japan, Bangladesh and the Caribbean. It does not weaken us as a family, but allows us to draw on the rich veins of varied racial, religious and cultural traditions.
The cross fertilisation of ideas has always advanced nations, including our own. By discovering that spirit we can be open to new thinking and fresh perspectives. Lifting our gaze to examine the wider horizon will free us from the tyranny of wanting to conform others to our way of thinking and being.
I am sure, like other states before and after, the Cordoba of the 10th Century was by no means perfect, but it showed us something:  that our differences, if allowed to flourish, can generate something greater.
Today's Most Popular Tracks
Most added tracks from this show