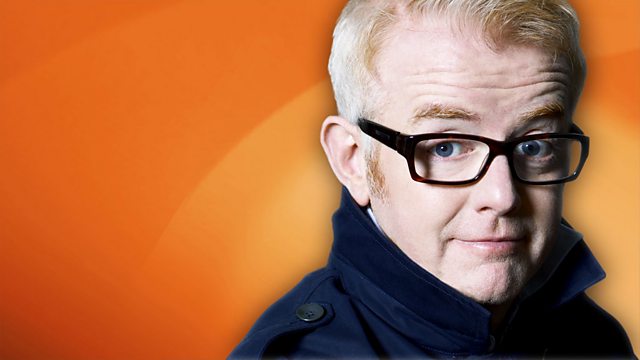 Helping the heart
We clear the airways for genial Joe Mulligan from the British Red Cross to entertainingly explain how to support someone suffering a heart attack or help someone with the need to breathe.
Our mystery guest, Shabid Simon-Alexander gets us going on the topic of textiles and tie-dye...
And today's top tenuous revolves around our first ever Radio 2 meat raffle with your desperate claims to random raffles...
Today's show is dedicated to anyone who is going to join in with our annual five day freezer purge between now and Sunday...
And today's show is entitled: Thaw it and cook it or give it away, we start freezer fresh this coming Monday!
Last on
Pause for Thought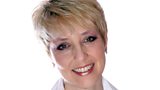 From Reverend Sharon Grenham-Toza, Anglican Priest and Prison Chaplain
I'm a great believer in getting the most out of everything, and I don't like getting rid of things before they break just because there's something bigger and better. I've been applying this principle to my computer for the past 6 or 7 years, but I reached the point last week when I finally had to admit that the PC was past it.
So I'm now the proud owner of a shiny new computer, which was a lot easier to get to grips with than I feared, and it's a total joy.
But the revamp didn't stop there, because having bought the new machine, I looked at the desk, the chair, at the corner of the room where it all lived, at the rest of the room… by the end of the weekend I'd rearranged the furniture, tidied the shed, chucked a load of things out, and was generally feeling pretty pleased with myself. All because I'd finally admitted the time had come to change just one thing.
We usually know when a change needs to be made. We eye it up from a distance, skirt round the issue, convince ourselves it'll work out without us having to do anything. And 9 times out of 10 we're kidding ourselves – we've got to plunge in. Actually making the change is often a scary moment: we might have to say something, leave a situation, commit ourselves to a course of action or whatever. But taking that first step can lead to a whole load of other things getting rearranged as well, maybe things we hadn't expected, and often it's not as hard as we imagined it would be and life's a lot better afterwards.
Making a new start's at the core of the Christian faith, of course – God's promise that even if our faith is as small as a tiny seed, it can still be enough to bring about huge changes. I think we deny ourselves a lot of peace, and a lot of happiness, out of fear and reluctance to do things differently – so in future when things need a revamp, or even a complete reboot in life, I'm going to take a deep breath, and go for it!