Last on
Justin King, chief executive, Sainsbury's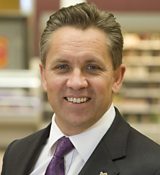 Justin King was appointed chief executive of Sainsbury's in March 2004. Before that he was director of food at Marks and Spencer Group.  
Justin previously worked for Mars and Pepsi and held senior positions at ASDA/ Walmart and Häagen Dazs UK.
He is also a non-executive director of Staples, and was on the board of the London Organising Committee of the Olympic and Paralympic Games.
Peter Ibbetson, chairman of small businesses, RBS Group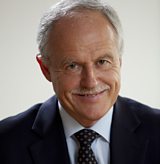 Peter Ibbetson is chairman of small businesses for RBS and NatWest. He is approaching his 40th year in banking, many of those years having been spent working with small businesses.
Peter says he sees the UK's small business sector as critical to the overall UK economy, and is passionate about giving them every opportunity to grow and shout about their successes.
Peter also runs his own business and is a director of the The Start-Up Loan Company.
Praveen Vijh, co-founder, Eat Natural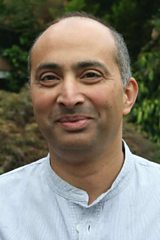 Praveen Vijh is a co-founder of Eat Natural, which makes fruit and nut bars and a range of toasted mueslis.
Praveen created Eat Natural 16 years ago, together with his friend and business partner Preet Grewal. The company was born in their kitchens with their wives' help, and the brand launched into the independent and "Free From" sector in the UK. Praveen says the company's products are still made by hand in small batches.
Eat Natural sells to 25 countries around the world, and exports account for more than a quarter of its business.
Lesley Batchelor, director general, Institute of Export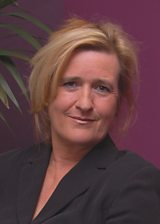 Lesley Batchelor was appointed appointed director general of the Institute of Export in 2010, after spending three years as the organisation's chairman and chief executive.
Earlier in her career Lesley spent over 15 years working with companies including Fujitsu Europe, Canon, and Coca-Cola Europe. She later set up her own strategy and training company. Lesley is also a graduate of the Chartered Institute of Marketing and has studied as an intellectual property auditor.
The Institute of Export (IOE) was established in 1935. Its mission is to enhance the export performance of the United Kingdom by setting and raising professional standards in international trade management and export practice. It is the only professional body in the UK offering formal qualifications in international trade.