Add music you love and enjoy it with
The Very Best Of Fleetwood Mac, Warner Strategic Marketi, 2

Keane

Won't Be Broken

(CD Single), Island, 001

Bee Gees - Their Greatest Hits, Polydor

T. Rex

Jeepster

Electric Warrior (Deluxe Edition), A&M, 3

Sunny Side Up, Atlantic, 1

The Beatles - 1, Apple, 1

Do You Remember Vol. 10 (Various), Goldies

Steely Dan

Reelin' In The Years

A Decade Of Steely Dan, MCA

Nat King Cole - 20 Golden Greats, EMI

U2

Ordinary Love

Mandela OST, Decca

(CD Single), Warner Music UK, 1

Imelda May

Big Bad Handsome Man

(CD Single), Universal Music Classics & Jazz, 1

Huge Hits 1997 (Various Artists), Global Television

Eternal

and

BeBe Winans

I Wanna Be The Only One

Eternal - Greatest Hits, EMI

Now That's What I Call Quite Good, Go! Discs

The Best Of Chaka Khan, Warner E.S.P.

ABBA

Voulez-Vous

Abba Gold, Polydor, 013

It's Only Rock 'n' Roll... (Various), EMI

Now 1990 - The Millennium Series, Now, 3

Don McLean-American Pie/Greatest Hits, EMI

(CD Single), Dramatico, 1
Pause for Thought

From Reverend Rob Gillion, Rector of Holy Trinity Church and St Saviours:

 

There has always  been a week of frantic sales at the beginning of January but now I think their over. Queues waiting in the early hours, or camping on the pavement ready for the doors to open.  As Chaplain to a well known store in Knightsbridge I have witnessed at first hand the crowd who race through the doors, pushing and shoving. Tempers can get frayed as they fight for a particular bargain. Now it seems there are sales every day so is there the need to rush? Patience seems to be at a premium, for shopping can lead to impatience and anger.  Retail therapy for me is a contradiction in terms, it's far too stressful!

 

What then are the advantages of a patient spirit.  Being less stressed certainly and being thoughtful to others.

 

In the Bible St Paul lists patience as one of the fruits of the Holy Spirit, along with, love, joy, peace kindness, goodness faithfulness gentleness and self control.

 

Love as described in the Bible particularly includes joy, patience and peace. Patience is willing to bear pain and trials with a calm attitude.  It doesn't complain over the circumstances.  It calmly waits in line at the supermarket, or at the red lights and doesn't get red faced when cut off in traffic.

 

I admit I can be somewhat frustrated behind the wheel. I have a number of points on my license because of my impatience – they're for speeding.  

 

I have promised myself to be more patient on the road

 

I understand it is a scientific fact to wait 90 secs when anger emerges for then calm will descend. This won't always work when driving!  But Patience creates peace in the midst of the difficult.  Patience puts aside the need to be first, win at any cost, or barge in where impatient attitudes are useless.

 

And when patience blends with all the other attributes within the fruit of the Spirit, of love and joy and peace, it's a wonderful fruit cocktail, lives are touched, others are blessed.  For me it's a work in progress!  
BBC Playlister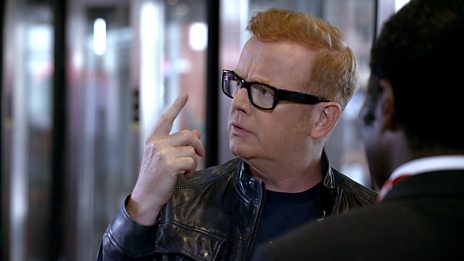 Chris has a song stuck in his head - but what is it? That's why he needs BBC Playlister!
500 WORDS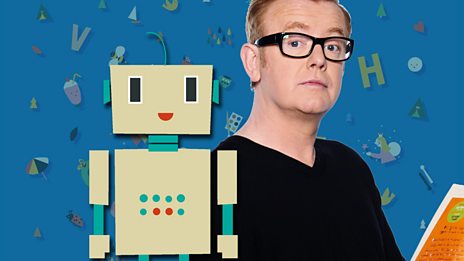 Featuring celebrity videos and top writing tips!
Podcast
Catch up with the latest Breakfast fun with Chris Evans. Hear the best stories and the biggest…